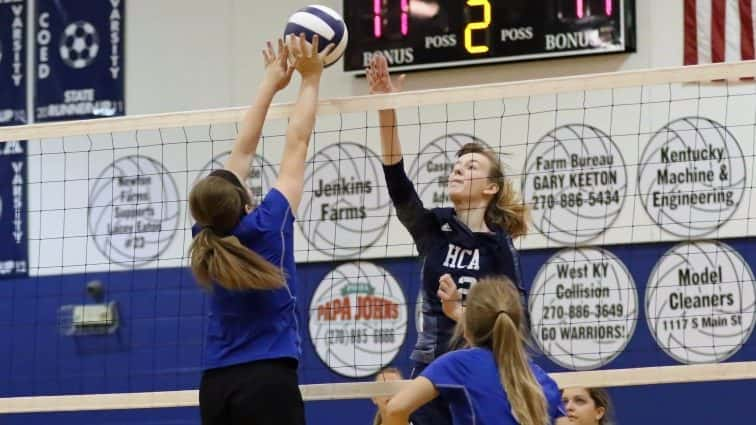 Heritage Christian Academy saw their volleyball season come to an end Saturday at the KCAA State Tournament in Nicholasville.
HCA opened play as the No. 4 seed and lost to No. 5 seed Community Christian Academy of Independence 25-23, 20-25, 25-10. The loss dropped the Lady Warriors into Saturday's consolation bracket where they beat No. 9 Holy Angels Academy of Louisville 25-17, 18-25, 25-18.
HCA opened their ensuing match with No. 6 Somerset with a 29-27 win in the first set. They dropped the final two 25-7, 25-12 to see their season end with a record of 28-16.
Somerset would go on to win two more matches before losing to Trinity Christian of Lexington in the championship match.
HCA's Allie Schluckebier was named to the 15-player All-Tournament Team.