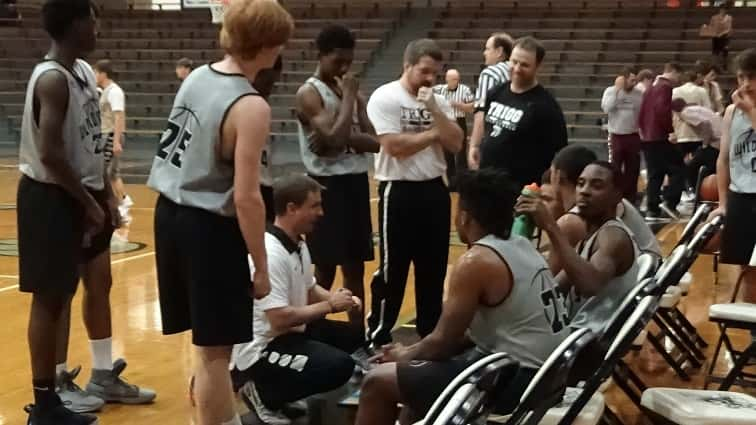 The Trigg County boys' basketball team went cold in the fourth quarter of its scrimmage with visiting Carlisle County on Friday night at Wildcat Gym, falling to the Comets 61-53.  The loss to the Comets is the Wildcats' final tuneup before opening regular-season play on November 27 at Dawson Springs.
Carlisle County took the first quarter 15-14, with Trigg County's JaKobe Bridges keeping the Wildcats close with two 3-pointers in the opening frame.  It was Hayden Cunningham's turn to get hot from long range in the second quarter, knocking down two of his three 3-pointers to lead the Wildcats to a 14-11 advantage and a 28-26 lead at the half.
Trigg's Kendric Adams got going in the third, scoring 5 of his team-high 13 points for a 42-37 margin heading into the final quarter.  However, the Wildcats would struggle to find the range in the final frame, being outscored 24-11 for the final 61-53 score.
Following Adams were Cunningham with 12 and Bridges with 11.  Kyron Grubbs added 9 and Shaun Terrell scored 4.
Blake Elder poured in 18 to lead the Comets, with 6 coming in the decisive fourth quarter.  Reese Anderson added 16, including three 3-pointers.