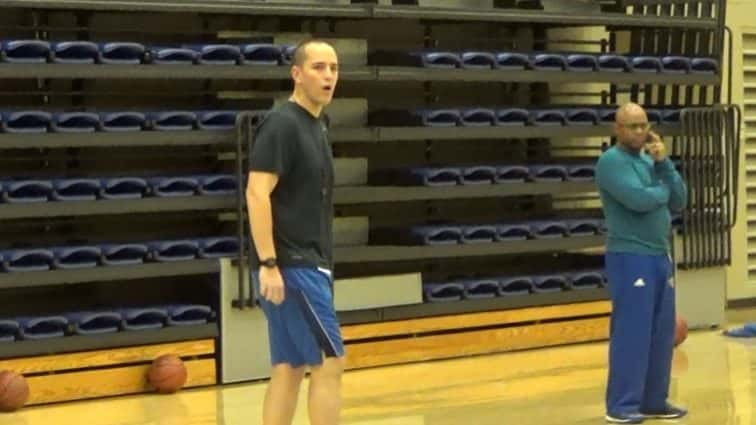 It was not the way the Caldwell County Tigers wanted the 2017-2018 season to end. The Tigers fell in their opening game of the 7th District tournament, losing to Hopkins Central 88-85 on the Tigers home floor. The Tigers last season were a streaky kind of team, having stretches of the season, where they played very well, and then stretches where they struggled on the court, and lost some games they might not should have.
Looking ahead to the 2018-2019 season, the Tigers figure to be better and more experienced. The problem is that every team in the 7th District, and several in the 2nd Region can say the same thing.
When you look at the prospects this season for Caldwell County, you have to start with Derrin Boyd. Boyd led the team in scoring last season at 23.6 points per game, and averaged 8.3 rebounds per game. He was among the top players in the region last season, and figures to be among the top three in the region this season. If there is one player the Tigers can ill afford to do without this year, it is Derrin Boyd.
With Jameer Riley not expected to return to the team this season, the Tigers will look to several other players to step up their roles over the course of the season. Senior John Davis averaged 9.7 points a game last season, and will be counted on for even more this season. Davis is one of those hard nosed players, who can be a heart and soul of a team.
Down in the paint, the Tigers will count on continued development from Cole Smiley. Smiley, the son of former coach Steve Smiley, averaged 2.1 points and 2.5 rebounds per game, numbers that Coach Daniel Kukahiko expects to climb this season. Kukahiko also noted Smiley's ability to step out and knock down an outside shot when needed.
The Tigers will also get some outside play from Cayden Fraliex. Fraliex averaged 9.4 points a game and is another candidate to up that to double figures during the 2018-2019 season.
One younger player that saw some action last season, who will likely see his role increase this year is Tripp Branch. Branch saw action in 16 games last season, averaging 3.3 points and 1.6 rebounds per outing.
The Tigers figure to have to battle just to get out of the district again this season, as both Madisonville and Hopkins Central return several players of teams that got to the 2nd Region tournament. The Tigers open the season November 27th on the road at former 5th District rival Lyon County.