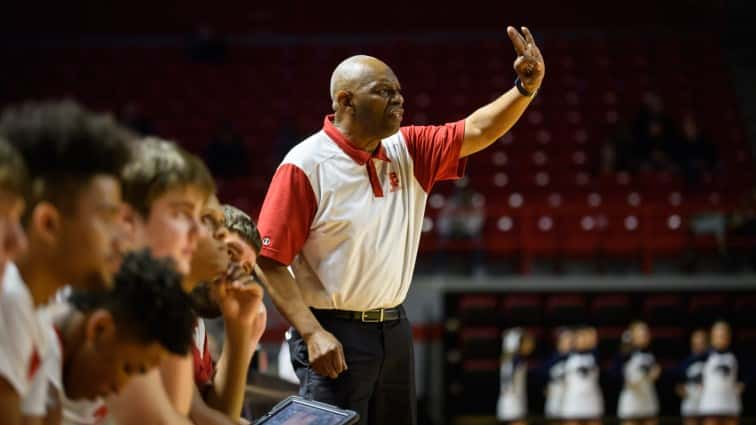 Todd County won the 13th District title and despite the graduation of their leading scorer, the Rebels think they can contend for a region title year.
The priority for the Rebels, who were 19-13 last year and won the program's first region tourney game in 15 years, is to replace Nolan Barrow. The All-Region guard scored 17 points a game and ran the Rebels' offense the past three years.
The Rebels also must replace Tashaun Foster and Collin Sharp, who provided a nice outside-inside threat for Todd County.
Back in the fold for Frank Johnson's team is 6-5 senior Jon Calvery, who averaged 13 points and nine rebounds. Johnson said he expects Calvery to play more face to the basket this year to take advantage of his jump shot.
The Rebels will have a guard-by-committee to replace Barrow's backcourt scoring. Austin Rager (5.1 ppg.), Clayte Weathers (5.0 ppg.), D.J. Johnson (2.9 ppg.), Sydney Johnson, and Bryce Nolan will all see floor time as the Rebel coach looks to use a pressure defense to take advantage of the Rebels' quickness.
Juniors Tommy Stuard and Kimahri Briggs will provide some depth, and Johnson says there are three to four freshmen that will further help the team off the bench as the season progresses.
The Rebels were one game away from advancing to the All-A Classic State Tournament and will be one of the favorites to come out of the Fourth Region this year.
Another district title is a strong possibility, but Johnson says they have a goal of winning the region title. He says continued work on the defensive end will be the biggest factor in their success this year.
The Rebels will open their season Tuesday, Nov. 27 at the Clarksville Academy.