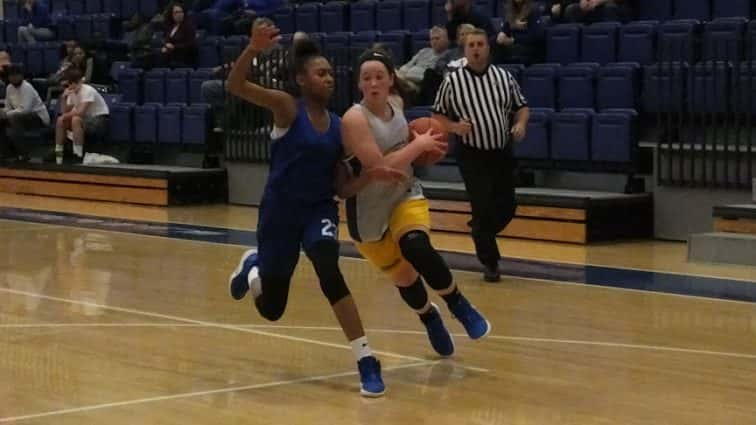 The Caldwell County Lady Tigers look ready for the start of the new season following two wins in their final scrimmages of the preseason Wednesday afternoon. Caldwell County pulled away late for a 40-32 win over Paducah Tilghman and then cruised to a 49-21 win over Whitesville Trinity. Both scrimmages were made up of two 20-minute halves with the clock running.
In the opener, after battling to a 16-16 tie in the first half, the Lady Tigers outscored Tilghman 24-16 in the second half to pick up the win. Peyton Young led the Caldwell County effort with 12 points. Jacey Jaggers added 9 points, while Bella McConnell chipped in with 8. Karsyn Parker and Jada Boyd contributed four points each.
In their second game of the afternoon, Caldwell County controlled both halves in picking up the win. The Lady Tigers opened fast and led at the break 22-11. The Caldwell County offense continued rolling in the second half, ringing up 27 more points to pull out to the final 28 point margin. Peyton Young again led the Lady Tigers with 13 points. Jacey Jaggers added 11 points. Jada Boyd ran the point and scored nine. Morgan McDaniels came up with six points, while Lucy Goffinet and Bella McConnell had four points each.
The Lady Tigers will open the season Tuesday at Lyon County.