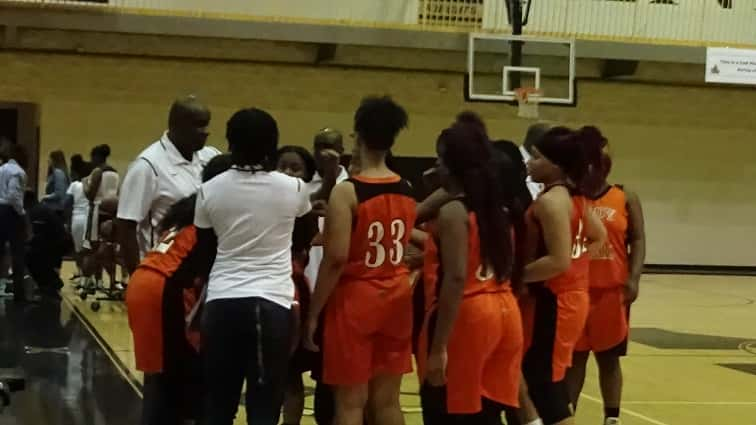 The Hopkinsville girls' basketball team used a stifling defensive performance to blow out hosts Kenwood High School 60-27 on Friday night in Clarksville.  The Lady Tigers move to 2-0, winning by an average of 26 points per game.
Breon Oldham scored 6 early points to lead the Lady Tigers to a 14-2 lead after the first quarter.  Oldham duplicated her first-quarter effort with 6 more in the second, and Hoptown held a commanding 33-12 advantage at the halftime break.  Oldham's 12 led all scorers, followed by Donisha Flowers with 7.
The Lady Tigers cruised through the second half, holding the Lady Knights to single-figure scoring in the third and fourth quarters.  Yogianah McKnight scored 7 third-quarter points to help seal the victory.
Oldham finished with 17, followed by McKnight with 15.  Jayla Rose scored 10, and Flowers added 7.  Emon Wimberly scored 7 to lead the Lady Knights.
Hopkinsville will return to the court against Tennessee competition again on Saturday night, welcoming Northwest (Clarksville) to Tiger Gym.