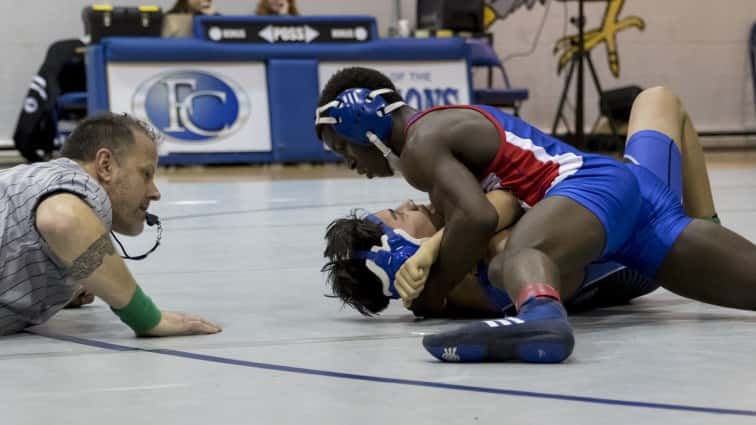 Christian County started the 2018-19 wrestling season by winning the Harpeth Wrestling Invitational in Kingston Springs, Tenn. Saturday.
The Colonels had five individual champions – Gage Fowler (113), Neal Aldridge (145), Cameron Coleman (170), Antonio Abren (182), and Niko Bussell (220). Ethan Wells (126) and Jakerion Merritt (132) finished second, and Markus Green (285) finished third.
"This was a great way to start off the high school season. The coaching staff came together to make sure every wrestler at every level had a chance to wrestle Saturday," said Coach Robert Burnham. "It was especially good to see both Antonio and Markus back on the mat after suffering season ending injuries last year. To have seven in the finals says a lot about the heart of the team."
Christian County totaled 204 points, followed by Beech High in second place with 194. There were 16 teams in the event.
Meanwhile, two Colonels took first place for the JV team at the West Creek Coyote Classic in Clarksville. AJ Harvey was named Most Outstanding Wrestler, winning the 182-pound class. Percy Anderson (195) also took first place.
The Colonels will compete in the King of the Bluegrass Saturday, where they have won the last four years.