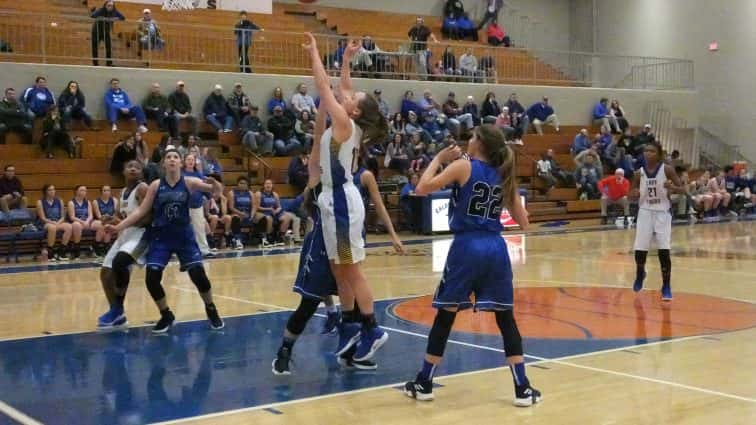 With a wintry mix in the air outside of the CAB, the Caldwell County Lady Tigers opened Tuesday night's game against Crittenden County with the same kind of chill affecting their shooting. The Lady Tigers went nearly five and a half minutes without a field goal before finally getting things going in a 48-38 win over the Lady Rockets.
It took the Lady Tigers more than four minutes to break the ice, as Crittenden County got out to a 5-0 lead. Jacey Jaggers knocked down one of two free throws to make it 5-1. It was almost another minute and a half before Lady Tigers got their first field goal, as Jada Boyd scored to make it an 8-3 lead for the Lady Rockets. Boyd scored four more points in the final two minutes to trim the Crittenden County lead to 10-7 after one.
Many of the Lady Tigers misses in the opening quarter came at point blank range. That would be a common theme for most of the night for Caldwell County.
Morgan McDaniels went to battle hard down in the lane in the 2nd quarter and helped pull the Lady Tigers in front. McDaniels basket with 4:15 to go in the half gave the Lady Tigers their first lead at 14-13. The two teams battled it out for the rest of the half, with Caldwell County taking a 21-19 lead as Jacey Jaggers went coast to coast right before the horn.
Jaggers hit a 3 to open the second half and give the Lady Tigers a five point lead. Crittenden County though battled right back and took a three point lead at 31-28 with just under four minutes to go in the quarter. With the Lady Tigers down four late in the quarter, McDaniels got a bucket, followed by a score from Majah Hollowell that tied the game at 33-33 going into the final quarter.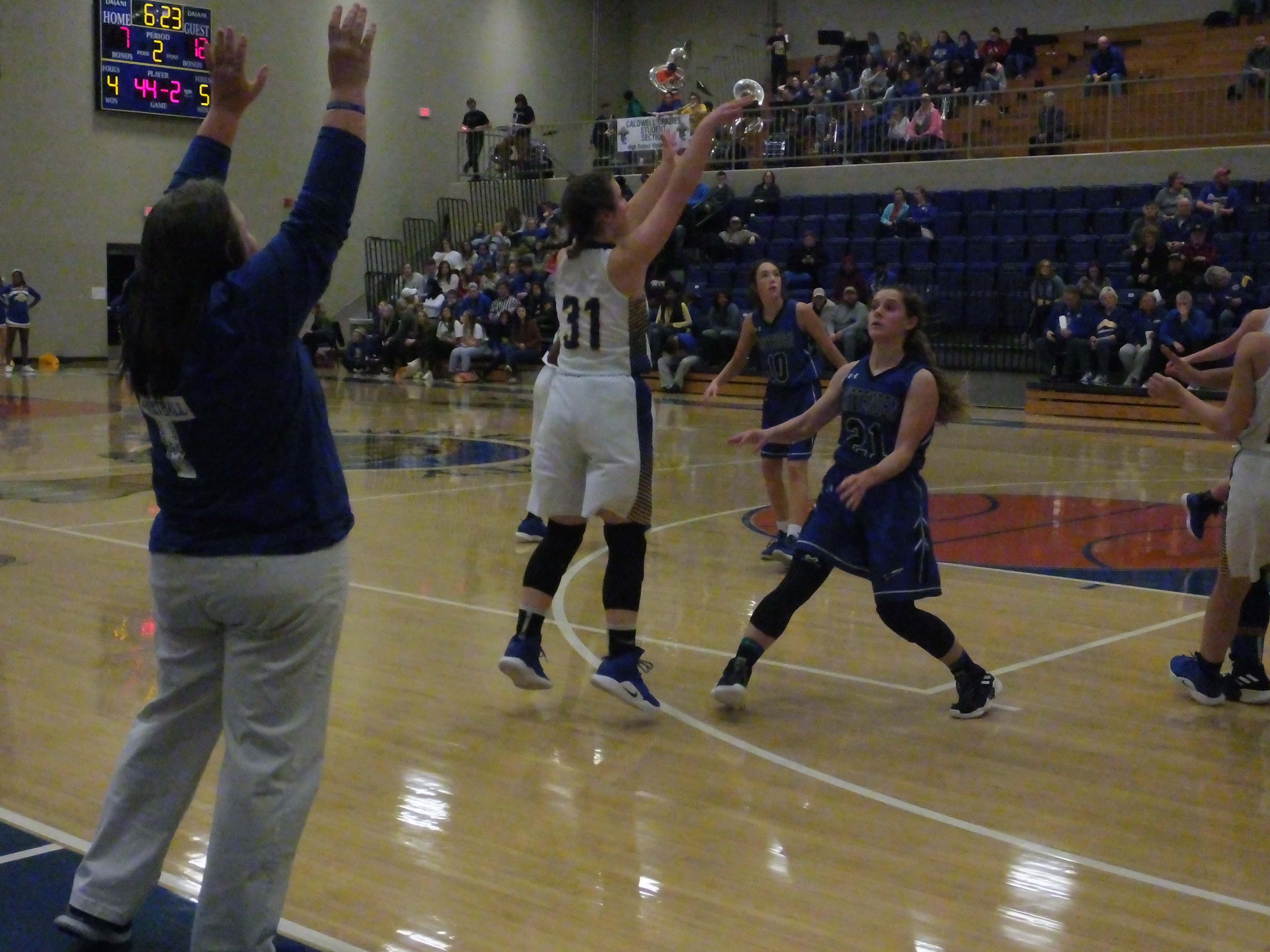 Crittenden County scored the first three points of the 4th to take a 36-33 lead. The Lady Tigers then cranked up the defensive pressure, and it began to wear on the Lady Rockets. With Jada Boyd, Bella McConnell, and Jacey Jaggers driving the offense, Caldwell County outscored Crittenden County 15-2 over the final seven minutes of the game to pick up the ten point win.
Jada Boyd paced Caldwell County with 16 points. Jacey Jaggers added 13. Morgan McDaniels came up with seven crucial points for the Lady Tigers.
Crittenden County was led by Nahla Woodward with 14 points. Taylor Guess ended up with nine points on the night.
Caldwell County improves to 2-2 on the season. They return to action Saturday when they host Fort Campbell.
Crittenden County falls to 2-2. They will host Lyon County in a district matchup Friday night.