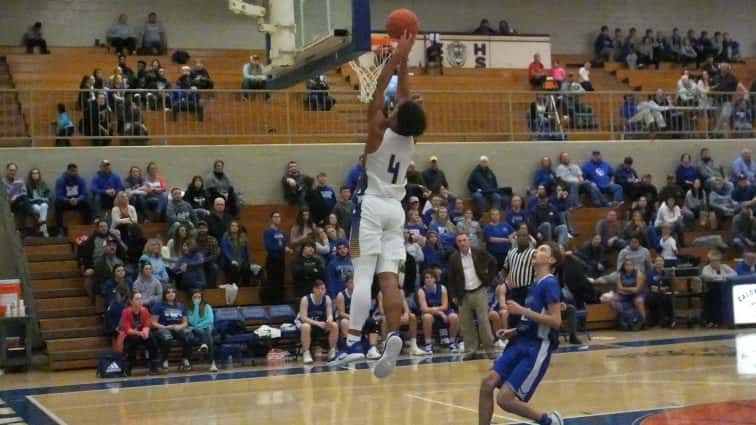 It had been a tough start to the season for the Caldwell County Tigers. They lost their opener to Lyon County and then lost a tight batte to Union County in the 6th/7th District Challenge at Webster County. So, the Tigers, which many consider to be a darkhorse in the 2nd Region, were a team in need of a win headed into Tuesday night's matchup at the CAB against Crittenden County.
Behind the play of Derrin Boyd, the Tigers lead wire to wire on the way to a 77-57 win over the Rockets. Boyd was effective inside and outside against Crittenden County, as he torched the Rockets for 38 points in the game.
Caldwell County came firing right out of the gate, scoring the first six points of the game to take a lead they would not give up for the rest of the night. That six point difference would hold as Caldwell County led 18-12 after the first quarter.
Behind the play of Gabe Mott, the Rockets tried to battle their way back into the game. Crittenden County got as close as one at 23-22 with just over five minutes left in the half. However, the Tigers' pressure defense and uptempo offense began to wear on the Rockets. Caldwell County outscored Crittenden County 14-4 to end the quarter to take a 37-26 halftime lead.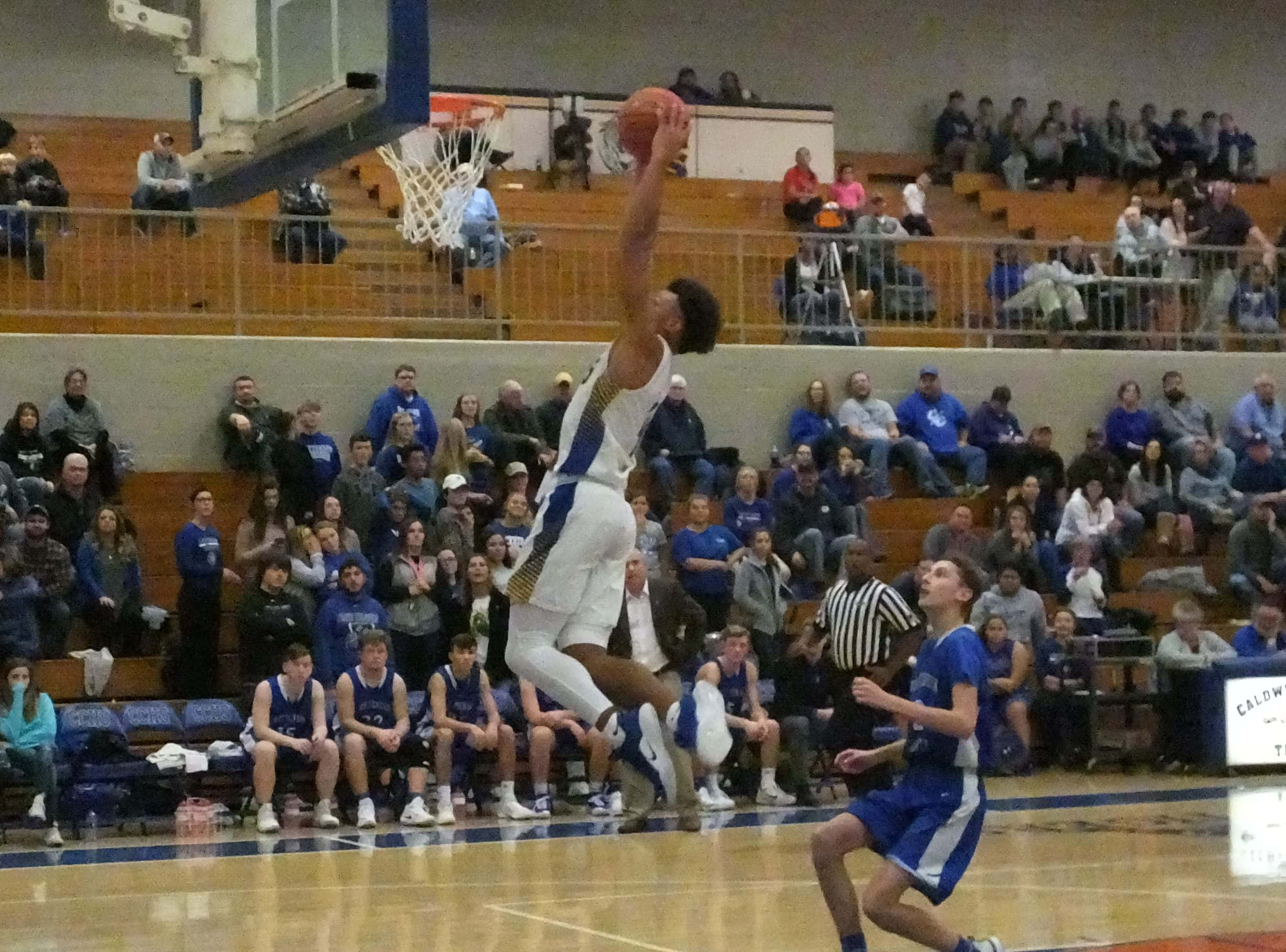 Derrin Boyd was huge for Caldwell County in the 2nd quarter. He scored 17 of his 38 in the quarter, and scored the last 8 points of the half on two 3-pointers and a pair of free throws.
In the third, the Rocket cut the lead to seven at 43-36 with just over five minutes to go in the quarter. The Tigers then responded with an 8-0 run that essentially put the game back out of reach. Caldwell County had a 53-40 lead going into the final quarter.
Caldwell County outscored the Rockets 17-8 in the first four minutes of the final period to push the lead out to 70-48, as they then rolled on to the 20 point win.
In addition to Derrin Boyd's 38 points, Caldwell County got 9 points from John Davis and 8 from Jamarius Blaine.
Crittenden County was led by Gabe Mott with 24 points and Preston Turley with 16.
Caldwell County improves to 1-2 on the season. The Tigers return to action Thursday night at home as they host Webster County.
Crittenden County falls to 0-3. The Rockets return home Friday to take on 5th District rival Lyon County.