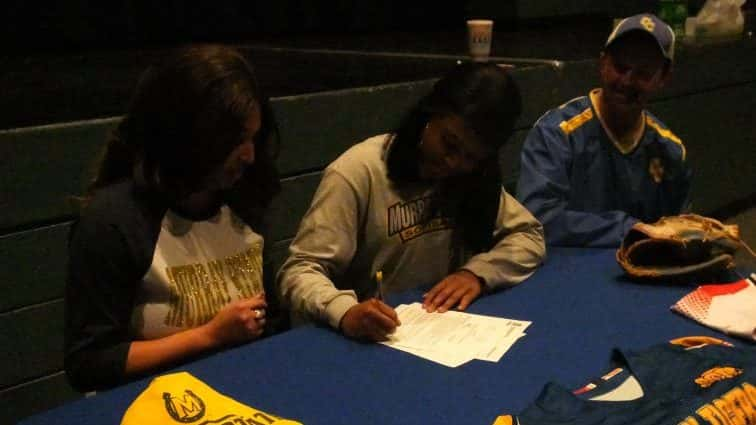 Another member of the Caldwell County Lady Tigers softball team officially signed Wednesday to continue her career on the collegiate level. Senior Mashea Glover signed her papers to attend Murray State University, selecting Murray over the University of Louisville.
Glover says the coaches at Murray State have told her the see her as a utility player, being able to fit in the lineup in several different positions, including outfield, third base and catcher.
Glover was a First Team Class A All-State selection in helping lead the Lady Tigers to a berth in the Second Region championship game last season. She batted .517 last year with nine home runs and 42 runs batted in. She had a slugging percentage of 1.091 and an on base percentage of .563.
In her Caldwell County career, Glover is a .445 batter with 14 home runs and 95 RBIs. She also had a .987 fielding percentage with three errors in 226 chances.