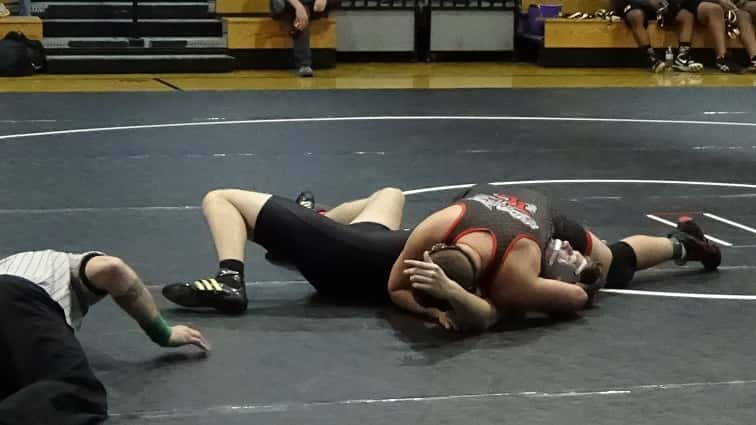 Trigg County High School hosted a wrestling dual meet on Tuesday night with Hopkinsville and West Creek, TN.  The Wildcats fell to West Creek 60-23, but bounced back with a 39-34 victory over Hoptown.
Against West Creek, the Trigg County winners were Timmy Cannon (113), Thomas Bruce (120), Colin Stevens (170) and Andrew Hendricks (195).  Cannon, Bruce and Stevens were also winners against Hopkinsville, joined by Gavin Crump (106), Liam Grubaugh (132), Corbin Forrest (195) and Ty Saez (285).
The victorious Tiger wrestlers were Ronald McGee (126), Jaelin Smith (138), Elliot Shull (145), Xavier Sewell (152), Jordan Hopson (160) and Denarius Barnes (220).