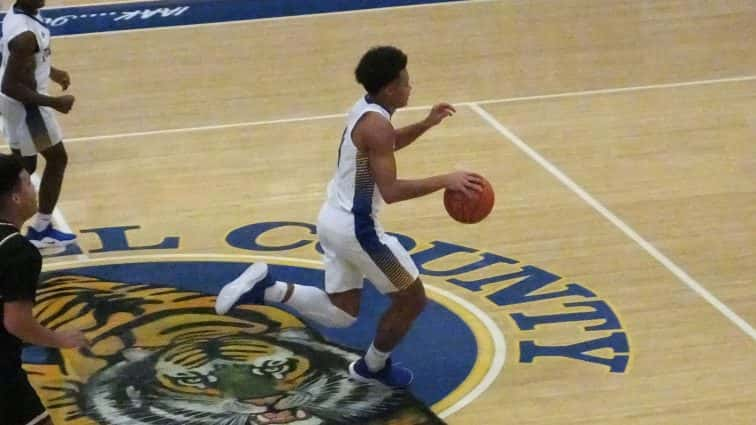 The Caldwell County Tigers held off a 4th quarter run to pick up a 74-65 win over Webster County Thursday night at the CAB. A 12-1 run late in the 4th quarter turned out to be the difference for the Tigers, taking the game from a 58-58 tie to a 70-59 Caldwell County lead.
The game opened as a tight back and forth battle. Two Cayden Fraliex free throws in the final two minutes of the quarter put Caldwell County up 13-11 after the first.
The Tigers controlled most of the second quarter, inching the lead out to five points midway through the quarter. Behind the play of Derrin Boyd and Adarius Riley, Caldwell County would extend the lead to eight points. Cayden Frailex got open on a back door cut at the buzzer to send the Tigers to the locker room with a 33-25 lead.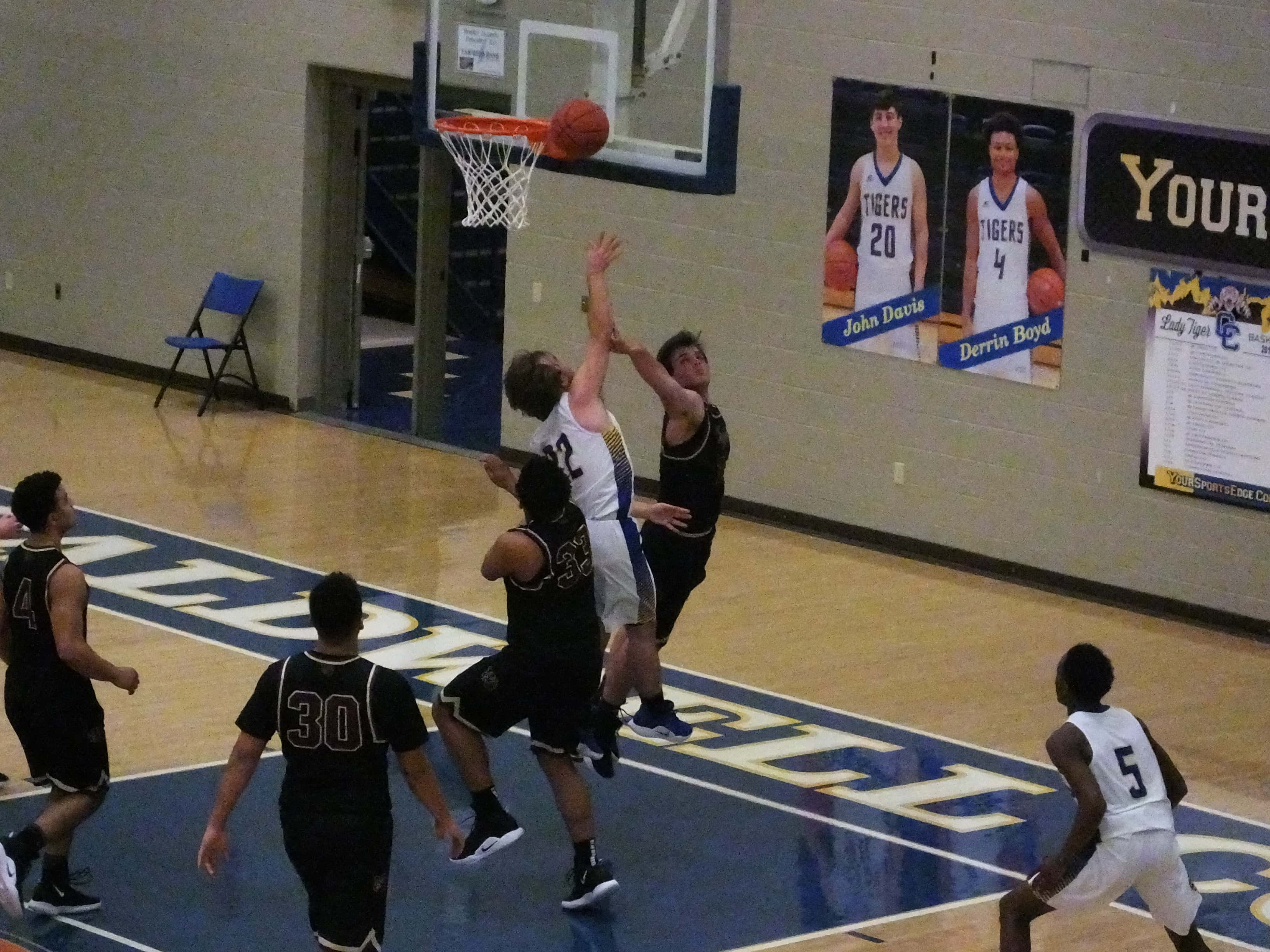 With Malachi Douglas heating up, the Trojans made their first run to get back in the game early in the 3rd quarter. Webster County cut the lead to 39-38 with just under four minutes to go in the quarter. Cayden Fraliex and Tripp Branch scored late quarter hoops to push the lead back out to 50-43 at the end of the period.
The Trojans were not done however. Douglas picked up the pace for Webster County, and with his 3 pointer with 2:50 to go in the game, the scored was tied 58-58. Caldwell County's game winning run then ended up being the difference, as they pulled out to the nine point win.
Another monster game for Derrin Boyd, as the Tiger senior scored 29 points. Cayden Fraliex had 16 key points, while Tripp Branch added 7.
Malachi Douglas led the Trojans with 27 points. Tyler Camplin added 15 for Webster County.
Caldwell County improves to 2-2, while Webster County falls to 3-1.