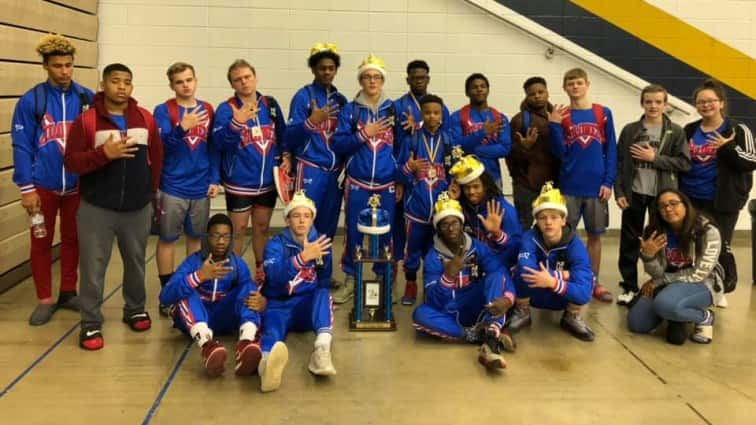 The Christian County wrestling team won their fifth straight King of the Bluegrass title Saturday at Fairdale High School in Louisville.
The Colonels scored 280 points, well ahead of second place Independence, Tenn. (235.5) and third place Apollo (217.5). There were 23 teams in the event.
Six Colonels took first place in their weight class – Gage Fowler at 113; Ethan Wells at 126; Jakerion Merritt at 132; Neal Aldridge at 145; Antonio Abren at 182; and Niko Bussell at 220.
Fowler is now 8-0 on the season, while Aldridge and Abren are both 7-0.
Other Colonels placing in the top five were Cameron Coleman (170) runner-up; Green (285) runner-up; Michael Elkins (220) third; and JaRi Campbell (106) fourth place.
Green, who is working his way back from a leg injury that kept him from competing in the state tournament last year, had the fastest pin of the day – 20 seconds.
Christian County returns to the mat this weekend at the Cape Tiger Classic in Cape Girardeau, Missouri.
(PHOTOS BY MELISSA VELEZ AND ZEMIRAH LOVE)