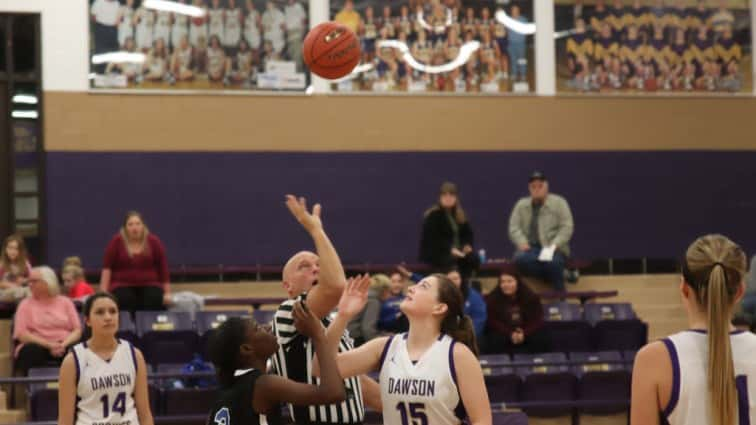 Dawson Springs was not able to overcome a slow start in their 55-40 loss to Ohio County Thursday at the Panther Pit.
Ohio County jumped out to a 17-7 first quarter lead and extended it to 28-15 by halftime. Dawson Springs outscored Ohio County 13-9 in the third quarter to get the deficit into single-digits but could get no closer.
Erin Orten hit 10-of-12 free throws and finished with 12 points for the Lady Panthers. Freshman Kire Peyton hit a trifecta of 3-pointers to finish with nine points, and Denisha Randolph scored eight points.
Dawson Springs was playing without their leading scorer Brooklyn Clark (10.2 ppg.) who is recovering from an ankle injury.
Ohio County (6-1) got 17 points from Kelsey Kennedy and 16 points from Katie Edge, who knocked down four 3-pointers.
Dawson Springs (3-4) will host University Heights Academy Tuesday at the Panther Pit.