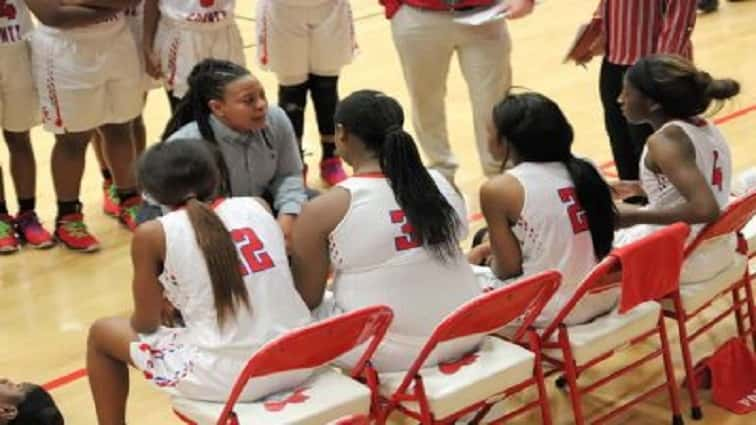 After surrendering a fourth-quarter lead in a 10-point loss to Calloway County on Friday night, the Christian County girls' basketball team got back to winning ways with a 50-43 victory over Graves County on Saturday.  The Lady Colonels and Lady Eagles met at Muhlenberg County as part of the Lady Mustang Classic, with Christian County improving to 4-3 overall, while Graves County drops its fourth in five outings to slip to 3-4.
Bianna Snorton scored 7 points in the first quarter to help the Lady Colonels to a 12-10 lead after the opening 8 minutes.  However, Christian County went cold in the second quarter, only managing 5 points to trail 21-17 at the halftime break.
After being held to a single point in the first half, Aaliyah Hampton led the Lady Colonels' third-quarter surge with 9 points, 6-6 from the free throw line, to tie the game at 31-31 with 8 minutes to play.
Hampton and Snorton continued to carry the Lady Colonels in the fourth, scoring 7 an 5 points, respectively, to close out the victory.  Sophie Galloway tossed in 6 in the fourth quarter for the Lady Eagles, but it wasn't enough.
Hampton finished with 17 for Christian County to lead all scorers, followed by Snorton with 14.  Galloway led Graves County with 16, and Calli Jackson added 9.
The Lady Colonels go on the road to Cadiz on Monday to face the 3-7 Trigg County Lady Wildcats.