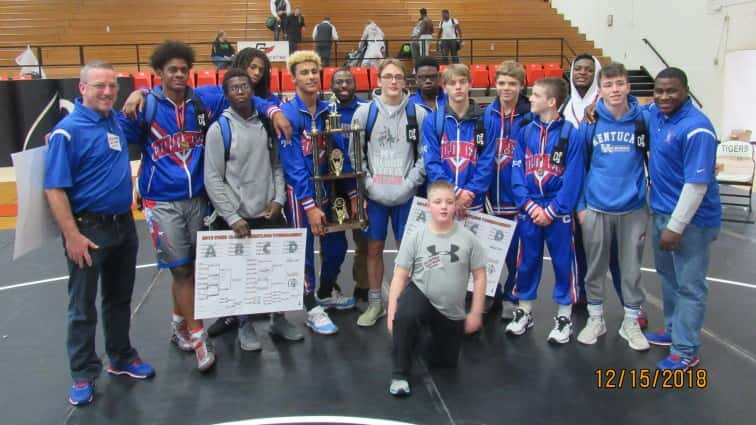 The Christian County wrestling team finished second at the Cape Central Tiger Classic Saturday in Cape Girardeau, Missouri.
The Colonel champions on the afternoon were Gage Fowler (113), Jakerion Merritt (132), and Niko Bussell (220).
"It was a day of firsts: We had our first repeat champion in Jakerion, our first time with multiple champions, and the first time every wrestler we brought to the tournament placed top 6 and got on the podium," said Colonel Coach Robert Burnham.
Cameron Coleman (170) and Antonio Abren (182) both finished in second place for the Colonels, while Neal Aldridge (third), Nathan Hale (fourth), Markus Green (fourth), Mason Kellett (fifth), Ethan Wells (fifth), and Percy Anderson (sixth) all reached the podium.
The Colonels tallied 267 points to finish behind first place Jackson, Mo. (335.5) in the 15-team field.
Christian County will host their annual Toyota of Hopkinsville Invitational Friday and Saturday at Lyle Dunbar Gymnasium.
(PHOTOS BY KENYON DRAYTON)