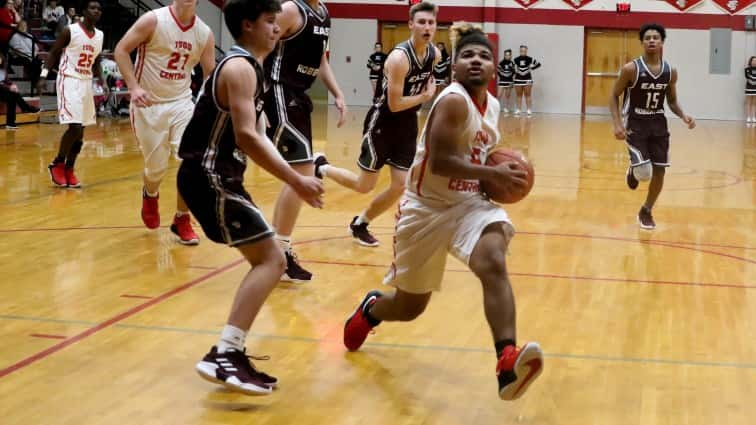 Henderson County outscored Todd County Central 46-19 in the second and fourth quarters and handed the Rebels a 73-45 loss in the seventh place game of the South Central Bank-Halton Classic at Allen County-Scottsville.
The Rebels hit just 32-percent from the field and turned the ball over 21 times that led to 28 Henderson points.
Henderson led 15-10 after one quarter and outscored the Rebels 20-8 in the second quarter for a 35-18 halftime lead.
The Colonels hit 12-of-28 from 3-point range and shot 46-percent for the game.
John Calvery was the lone Rebel in double figures with 15 points and 11 rebounds. Preston Moore and D.J. Johnson each scored nine points.
Henderson County (8-5) got 18 points from Holden Raley and 16 points from Daymian Dixon.
Todd County Central (5-10) will travel to Franklin-Simpson Friday, the first of four straight games against Fourth Region opponents.