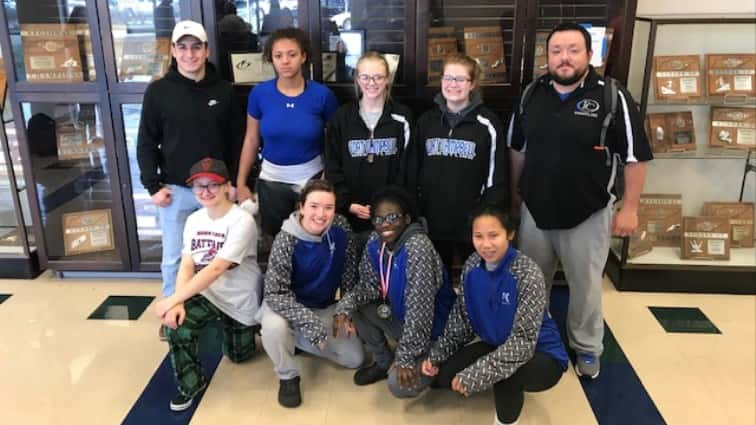 Fort Campbell's girls' wrestling team made history Saturday with a sixth place finish at the Maher/Garstin Battle at Independence High School in Thompson Station, Tennessee.
Jasmine Ward took first place in her division and captured the title with a pin in the championship match.
September Snyder and Jordan Wilson each brought home a fourth place finish, with Annalynn Rackett placing sixth and Chandler Burgoyne finishing seventh.  Ella Plumb was 13th on the afternoon.
As a team, Fort Campbell totaled 56.5 points and finished sixth.  Rossview's girls won with 155 points.
This is the first season for girls' wrestling at Fort Campbell, and Saturday was their first competition as a team.