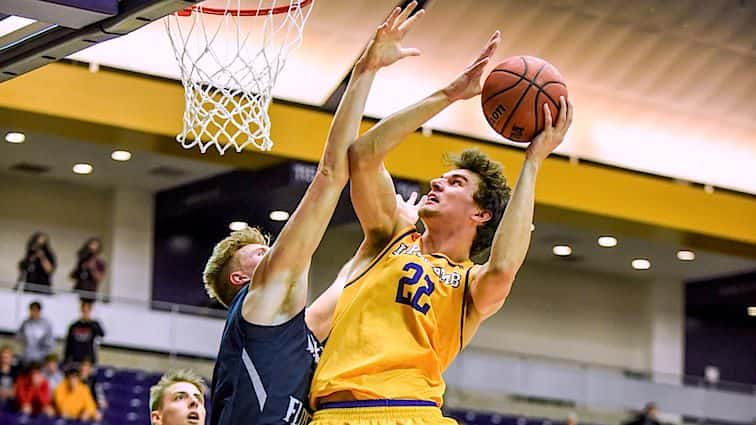 Former Caldwell County standout Eli Pepper has his record.
Pepper grabbed his 841st rebound Wednesday night for Lipscomb, making him the school's all-time NCAA rebounding leader.
Pepper needed just one board entering the game against North Florida to break the record. He went on to post his second-straight double-double, scoring 20 points and grabbing 11 rebounds in the Bisons' 81-66 ASUN Conference victory.
"Eli was the guy for us tonight," head coach Casey Alexander told Lipscombsports.com. "Nobody has any idea how valuable Eli is for us. His readiness in practice every day, the way he communicates and goes about his business, the way he shows up, how dependable he is, it's a big part of our team and our success."
Pepper, a 6-8 senior forward, has scored 776 career points and grabbed 851 rebounds in his four seasons as a starter for the Nashville school.
"It feels awesome (to break the record), but that's not what it has ever been about," Pepper said. "It's about doing better than we did last year."
Lipscomb (11-4 overall, 2-0 conference) is the defending ASUN champion, dropping a first round decision to North Carolina last year in the NCAA Tournament.
Pepper is averaging 7.8 points a game and a team-high 7.0 rebounds a contest this season for the Bisons.
His 20 points on Wednesday were just two shy of his career high. 
In his last two games, Pepper has connected on 6 of 9 3-point attempts.
With Pepper's record now in hand, his Lipscomb classmate Garrison Mathews is 17 points away from becoming Lipscomb's all-time leading scorer in the NCAA era.
Lipscomb plays at home again on Saturday, hosting Stetson at 4 p.m.