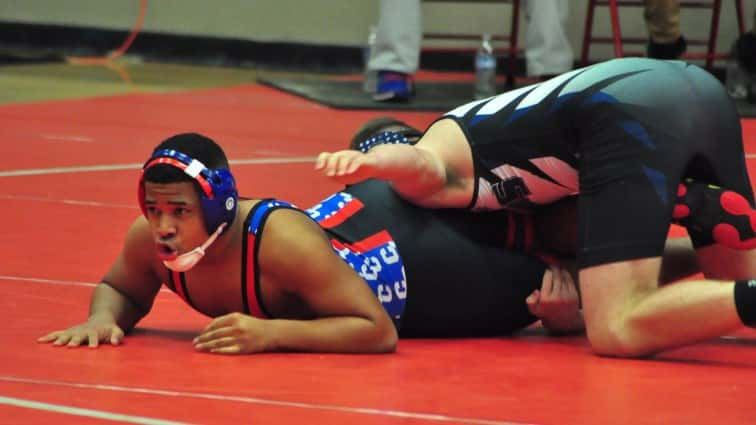 Christian County won four matches and tied a fifth at the Region 1 Large School Wrestling Duals Saturday and qualified for the state duals meet later this month.
Christian County earned wins over Apollo (45-30), Ohio County (65-12), Hopkinsville (72-6), and Owensboro (75-6). The Colonels tied with McCracken County 34-34.
The Colonels had eight wrestlers go unbeaten on the day, including Jakerion Merritt who posted a 5-0 mark in the 132-pound class.
Christian County's wrestlers and records by class were:
Nathan Hale (106) 3-1
JaRi Campbell (106) 1-0
Gage Fowler (113) 4-1
Ethan Wells (120) 4-1
Dtarian Wharton (120) 1-0
Mason Kellett (126) 1-2
Jakerion Merritt (132) 5-0
Landon Brumfield (138) 1-0
J.T. Adams (152) 2-2
Neal Aldridge (152) 1-0
Cameron Coleman (160) 2-1
A.J. Harvey (170) 1-1
Antonio Abren (182) 4-0
Percy Anderson (195) 1-1
Niko Bussell (220) 4-0
Markus Green (285) 3-1