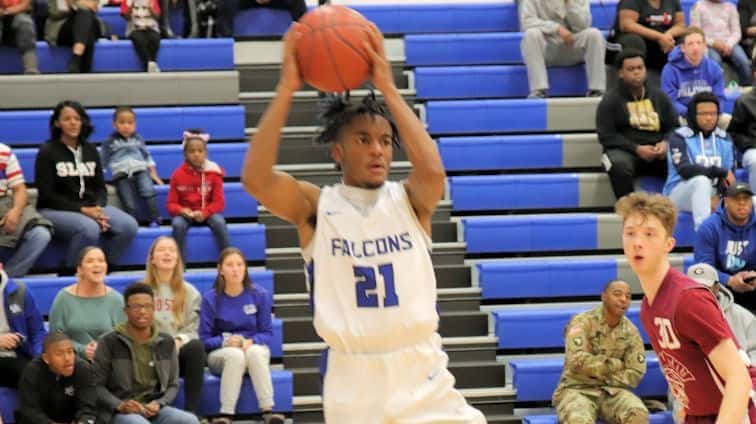 A tough second quarter turned out to be the difference for the Fort Campbell Falcons on the road Tuesday night. Clarksville Academy broke open a tight game by outscoring the Falcons 21-11 in the quarter, on their way to a 62-45 win. The loss was the 7th in a row for Fort Campbell.
The Falcons battled the Cougars in the opening quarter. While Fort Campbell struggled to get in an offensive flow, their defense was able to keep the game close. After the first eight minutes, the Falcons trailed only 13-9.
Then, Clarksville Academy cut loose, or cut "Loos" so to say. With scouts from Belmont University in attendance, Daniel Loos scored 17 of his 29 points in the second quarter, as the Cougars seized control of the game and took a 34-20 lead at the break.
Fort Campbell tried to battle their way back into the game during the 3rd quarter. The Falcons, behind the play of Cameron Johnson, cut the Clarksville Academy lead to 43-33 going into the final eight minutes.
However, the Cougars defense limited to the Falcons to just four field goals in the 4th quarter, while the offense was able to pull back out to the final 17 point margin.
Doryan Hall ended up with 13 points to lead the Falcons. Cameron Johnson added 12, while Cameron Pratt had 7.
Daniel Loos topped Clarksville Academy with 29 points.
The loss drops the Falcons to 5-13 on the season.