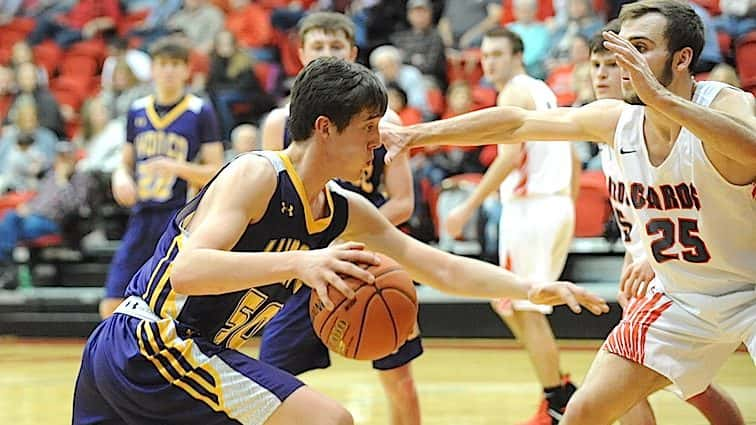 Lyon County's boys have secured the No. 1 seed for the 5th District tournament next month.
The Lyons led wire-to-wire Tuesday night at Livingston Central while picking up a 56-44 victory at Livingston Central in a district make-up date.
That pushes Lyon to 13-7 overall this season and 5-0 in 5th District play with just one district game remaining.
Livingston, meanwhile, is 10-9 and 3-2. The Cardinals were the last team in the district with a chance to catch the Lyons, but Livingston will be the No. 2 seed after Tuesday's loss.
Both teams were coming off losses to University Heights Academy in the 2nd Region All 'A' Classic, but Lyon had more rest since Friday's semifinals and ran out to a 13-2 lead in the first quarter at Livingston.
The Cardinals, who fell to UHA in the regional championship game Monday afternoon, got back to within 17-15 in the second quarter. However, Livingston could never draw even after Lyon's opening run.
The Lyons got to halftime with a 43-32 lead and went up by as much as 14 early in the third quarter.
Livingston whittled the margin down to six before the Lyons regained control. Lyon stretched the margin back to 15 points before finishing off the 12-point triumph.
The Lyons got a balanced effort offensively, with Travis Perry scoring 17 points and Kade Blackburn adding 15. Gabe Board, Jackson Shoulders and Gabe Defew each had eight points for Lyon.
Livingston got 14 points from Max Downey and 11 from Bryce Stein. Stevie Mayhugh had nine points while Cameron Head and T-Roy Ringstaff each scored five points.
Next up for Lyon County is a short trip to longtime rival Caldwell County on Thursday.
Livingston will host Christian Fellowship School on Friday.
The 5th District tournament will be played in Smithland next month.