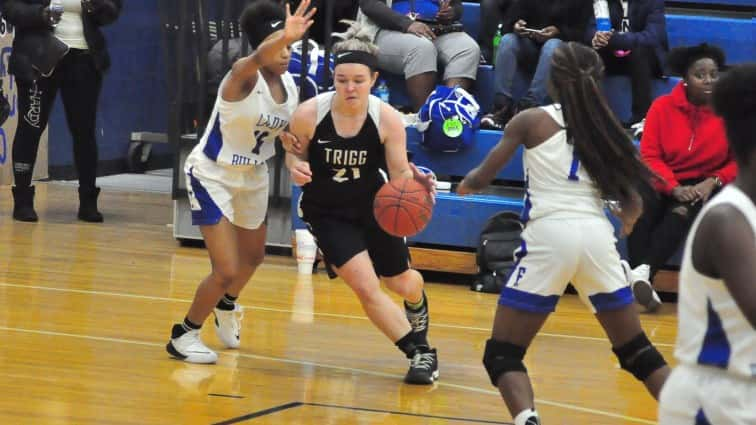 After Trigg County struggled in their first half with Fulton City Saturday, Lady Wildcat Coach Cory Coble wasn't animated or too loud during his halftime speech to his team. Trigg was leading 16-15 despite the fact they hit just 5-of-23 from the field. They got good looks that just didn't fall.
In the second half, Trigg got the same looks and shot better in grabbing a 43-26 win – their 10th in 10 career games against the Lady Bulldogs.
Bethany Stallons got a steal at half court and hit the layup just before intermission for the one-point lead. Fulton City stayed within two points midway through the third quarter before the Lady Wildcats ended the frame on an 11-3 run. Rylee Bush scored eight of her game-high 20 points in the frame.
Trigg County shot 50-percent from the field in the second half (12/24) and scored 24 points off 32 Fulton City turnovers. In addition to her 20 points, Bush added eight rebounds. Stallons scored seven points, and Adri Phillips and Marleigh Reynolds both scored five points. Phillips added nine rebounds.
Kyisha Everett scored 12 points for Fulton City (8-14).
Trigg County improves to 10-13 with the win and will host Lyon County Tuesday.