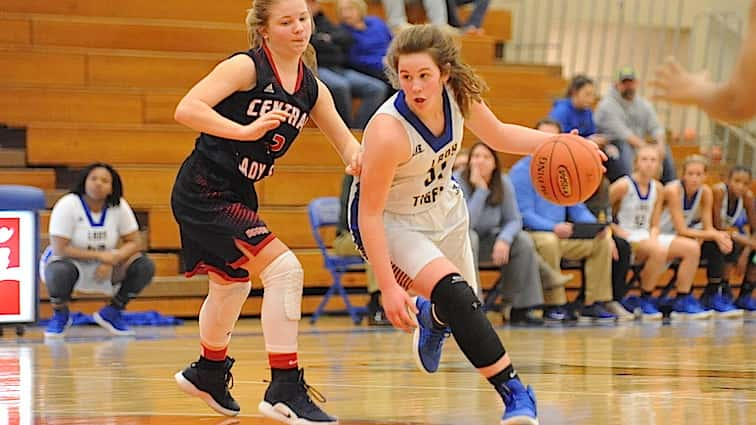 A 13-4 run to start the fourth quarter helped Caldwell County's girls rally past Hopkins County Central on Tuesday.
The Lady Tigers overcame a 21-14 halftime deficit while picking up a 53-49 victory at the CAB gym in Princeton.
Caldwell had lost 41-40 earlier this month at Hopkins Central.
The Lady Storm (8-12 overall, 1-3 district) still led 35-33 going to the final frame before Caldwell (10-11, 2-2) took the lead for good over the first 3 minutes of the fourth period.
Jada Boyd scored 10 of her 16 points in the final 8 minutes to help Caldwell win its second straight outing. Bella McConnell added 16 points and 12 rebounds for the Lady Tigers while Jacey Jaggers finished with 13 points.
Keke Ikeard had 15 points and 13 rebounds to lead Hopkins Central. Somaya Stafford scored 12 points.
The teams combined to shoot 69 free throws in the contest. Caldwell was 27 of 37 at the stripe while Hopkins Central was 13 of 32. The Lady Tigers made 21 of 26 charity tosses in the second half.
Caldwell's girls have another district date coming up on Friday when they host Madisonville-North Hopkins.