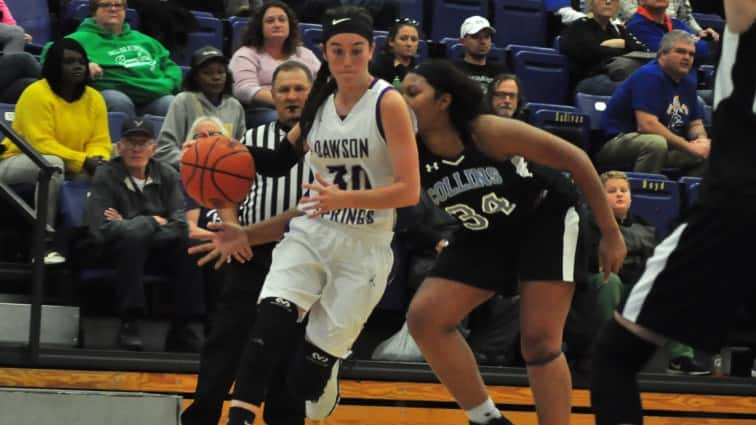 Although it's not showing up in the win column, Dawson Springs is playing better basketball down the stretch of the regular season. The Lady Panthers dropped a 56-47 district decision Friday at the Panther Pit.
The Lady Storm led 12-8 after one quarter and 23-20 at halftime. The difference was the third quarter where Hopkins Central outscored Dawson 14-7.
Denisha Randolph knocked down three 3-pointers and finished with a game-high 15 points. Erin Orten added 13 points and nine rebounds for the Lady Panthers, who hit six 3-pointers but hit just 5-of-11 free throws.
Keke Ikeard led Hopkins Central (9-12) with 11 points, while Maddie Tow scored six of her ten points in the fourth quarter.
On Tuesday, Dawson Springs picked up their eighth win of the season with a 57-39 win over Community Christian. Brooklyn Clark led the way with 17 points, and Kaylee Simpson added 10.
The Lady Panthers survived a 28-point night from Community Christian's Alaya Murphy.
Dawson Springs stands at 8-13 with a 4-6 record at home. They put both on the line Saturday when they host Frederick Fraize.