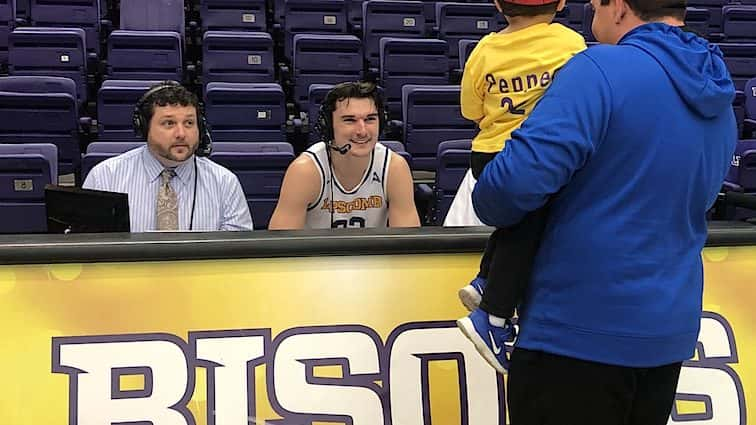 Eli Pepper's career day helped Lipscomb remain unbeaten in conference play and extended the Bisons' current winning streak to 11 games.
Pepper, a Caldwell County High School grad, scored a career-high 27 points and added 14 rebounds and six assists as Lipscomb knocked off upset-minded Jacksonville 86-77 at Allen Arena Saturday in Nashville.
Pepper was 6-of-7 from the field, including 3-of-4 from 3-point range. He was also 12-for-14 at the free throw line.
Lipscomb is now 20-4 overall this season and leads the ASUN Conference with a perfect 11-0 league mark.
The Bisons have now posted three straight 20-win seasons.
Lipscomb led just 37-33 at halftime after a back-and-forth first half that saw 15 lead changes.
Jacksonville was up 27-25 with 4 minutes to go before the break. But Pepper completed a three-point trip, then buried a 3-pointer to spark a 12-6 burst to end the half. Lipscomb never trailed after that.
Two of Pepper's four double-doubles this season have come against the Dolphins. The 6-foot-8 senior had 11 points and 12 rebounds in Jacksonville, Fla., on Jan. 5.
Pepper has scored 856 career points at Lipscomb and has grabbed 927 rebounds.
The Bisons next host Liberty on Wednesday at 6:30 p.m. The Flames are just one game behind Lipscomb in the conference standings.