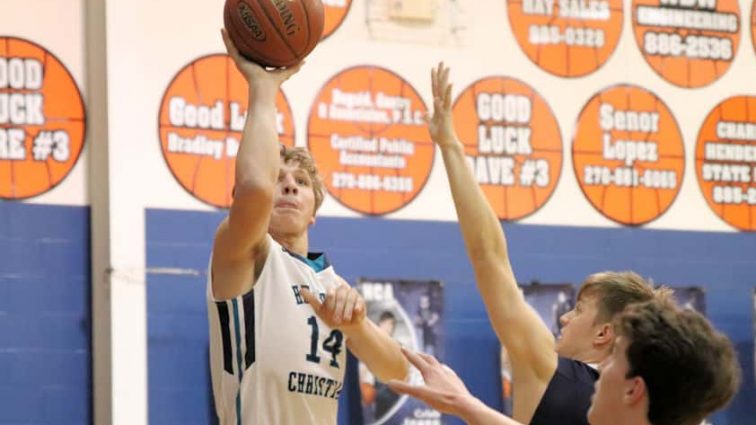 It was a solid home win Monday night for the Heritage Christian Academy Warriors. HCA used a balance effort to gradually put away Christian Community 71-63 Monday night on the Warriors' home floor.
The game was a tight battle throughout, especially early. HCA used three 3-pointers in the first quarter to inch their way out to a 19-16 lead. Josh Jones knocked down two of the deep shots, while Gavin Fowler connected on their other.
The two teams played dead even in the 2nd quarter, with each putting up 16 points, sending HCA to the locker room with a 35-32 lead. Dakota Brake came up big for the Warriors with six points in the quarter.
Behind the play of Dalton Folz, the Warriors began to get themselves a little breathing room in the 3rd quarter. HCA was able to extend the lead to 55-48 by the end of the quarter. Folz ended up with 8 points in the quarter.
Folz also finished the game strong in the 4th quarter. He scored 11 in the final eight minutes, including 5 of 6 at the free throw line, as HCA was able to hold off Christian Community and pick up the eight point win.
Dalton Folz ended the game with 24 points for the Warriors. Gavin Fowler added 14, including three made from behind the arc. Rajah Mills scored 12 points. Josh Jones was also in double figures with 11, including three 3-pointers.
Noah Stinson led Christian Community with 17 points, including five made 3-pointers.