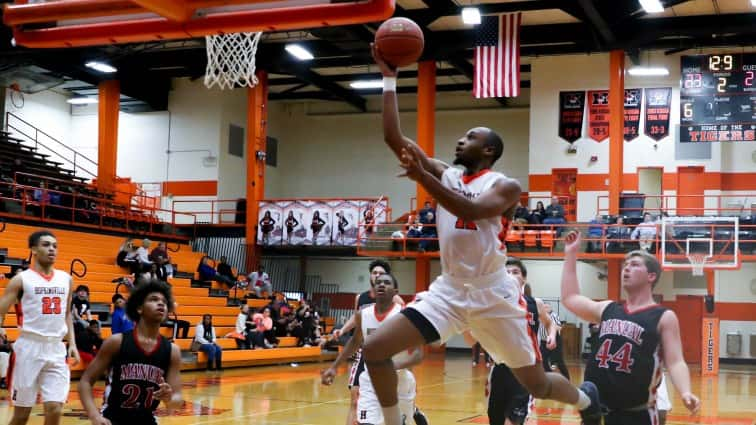 Life on the road can sometimes be tough, which Hopkinsville found out Tuesday night with a 72-46 loss at Owensboro.
The Tigers (16-11) trailed just 23-15 after one quarter, but the Red Devils stretched the margin to 39-24 at halftime.
Owensboro (18-7) then blew the game open in the third quarter, outscoring Hoptown 17-4 in the stanza to take a 56-28 advantage to the final period.
Adante Greer and Gavin Wimsatt each had 15 points to lead a balanced scoring effort by Owensboro, which ran its winning streak to seven games. Darrion Wimsatt added 14 points.
For Hopkinsville, Don Victor scored 11 of his team-high 16 points in the fourth quarter. Jacarius Burks had nine points and Jamarion Sharp had six for the Tigers.
Hopkinsville had beaten the Red Devils 47-45 on Dec. 20 in the Owensboro Invitational Tournament.
Hoptown faces another stiff test on Thursday when it hosts McCracken County.
The Mustangs have won 11 straight and are 26-3.