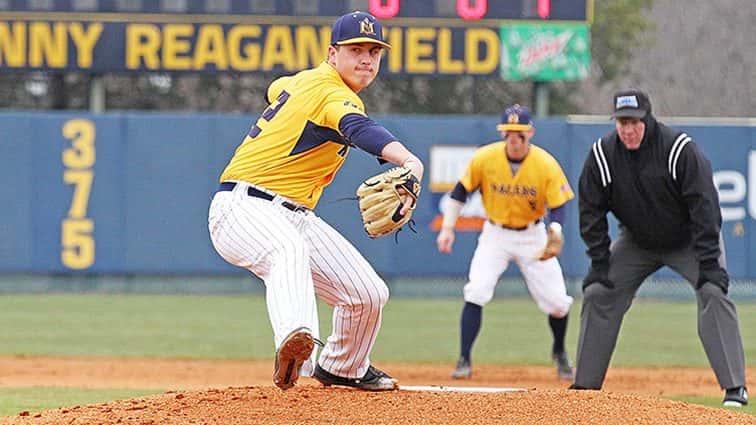 Former Caldwell County standout Shane Burns got his first win as a Murray State Racer on Sunday.
Burns tossed seven solid innings as the Racers defeated Austin Peay 11-3 in the second game of a doubleheader.
Just one day after the men's basketball team at MSU punched its ticket to the NCAA Tournament, Burns allowed three earned runs on four base hits while striking out six and walking just one. Burns is now 1-1 with a 4.76 earned run average in his freshman season at Murray State.
He is Caldwell's all-time winningest pitcher, posting a 31-8 mark as a Tiger.
Austin Peay took the first game of Sunday's twinbill 2-0. The teams are concluding their three-game series Monday in Murray.
Meanwhile, the weather forced Rend Lake and Frontier College to alter their baseball schedule but the schools did get in one game Friday in Fairfield, Ill.
Caldwell County grad Ty Ramey got the final two outs and picked up his first collegiate save as his Bobcats defeated Rend Lake 9-6. Ramey, a freshman, is 1-1 on the mound so far this season for Frontier.
The two schools are scheduled to meet again Monday when they square off at Rent One Park in Marion, Ill. Three former Tigers are on the Rend Lake Warriors ­— Jase Felker, Bryce Thomas and Noah Brown.