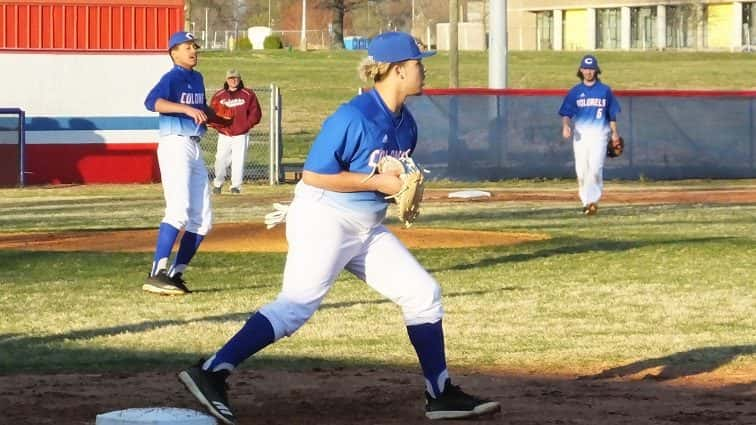 The Christian County Colonels spotted the Webster County Trojans a lead and then rallied for the win Friday evening in their final preseason scrimmage at Colonel Field. After falling behind 5-0, the Colonels scored the final seven runs of the contest to pick up the 7-5 win.
Despite coming up with only two hits in the contest, the Trojans jumped out to a 5-0 lead, scoring a run in the 2nd, another in the third, and then three in the top of the fourth.
The Colonels rallied with a run in the 4th and then three in the fifth inning to cut the lead to 5-4. Wyatt Stevenson connected for a triple and Jase Polley hit a double in the 5th as part of the Christian County rally.
Christian County then closed the scrimmage out with three more runs in the final inning.
Jase Polley and Dorian Lones each had a pair of hits in the game. Lones drove in a pair of runs.
Elijah Underhill pitched three innings and allowed no earned runs and Bryson Brown pitched two innings and allowed no earned runs to lead the Colonels' effort from the mound.