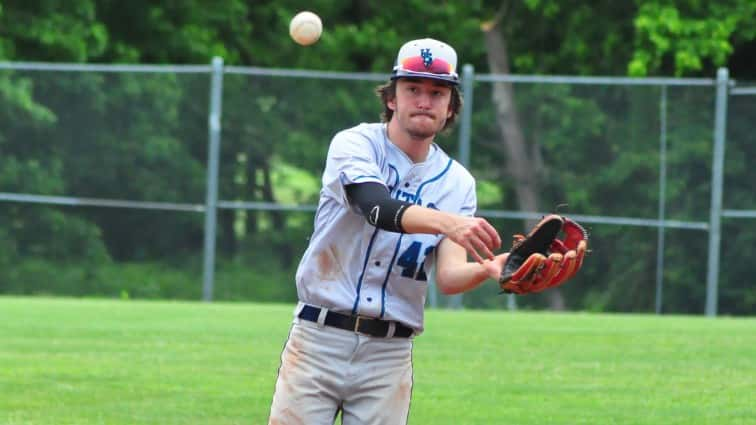 The Heritage Christian Academy Warriors used a 7-run 5th inning and five strong frames on the mound from Caleb Jones to knock off Assumption Academy 11-1 on Saturday morning, before scoring 10 runs over the first two innings on the way to a 12-4 victory over Somerset Christian later in the afternoon.
In the opener, the Warriors used RBI singles by Trenton Hayes, Jones Jones, and Jeremiah Kay, along with a run-scoring triple by Elijah Britton, to push 7 runs across in the 5th and beat Assumption Academy 11-1.  Caleb Jones earned the win for the Warriors, while allowing a run on 3 hits, with 9 strikeouts and a walk.
HCA did its damage early in the second game, scoring 6 in the 1st and 4 in the 2nd and holding off Somerset Christian for a 12-4 victory.  The Warriors took advantage of 6 walks and 2 hit-by-pitch to take a 6-0 lead after the first inning.  In the second, David Miller and Britton had RBI singles, and two more Warrior batters were hit-by-pitch to stretch the margin to 10-0.
Weston Powell went 4 innings for the win, allowing 4 unearned runs on 1 hit, with a walk and 8 strikeouts.