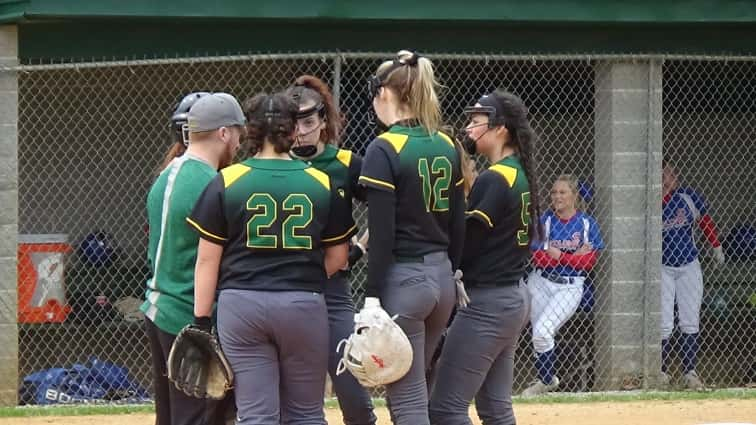 The UHA softball team took an early lead Thursday night in Morton's Gap, but host Hopkins County Central "Stormed" back for an 18-1 victory.  The Lady Blazers slip to 1-2 after an opening-night win at Fort Campbell, while the Lady Storm even their record at 1-1.
Rachel Snyder singled to bring in Regan Pollard for a 1-0 Lady Blazer lead in the top of the first, and Snyder struck out one and coaxed two ground outs to keep the Lady Storm off the board in the first.
However, things began to unravel for UHA in the second, as the Lady Storm had 5 batters hit by pitches and took advantage of 4 Lady Blazer errors to put up 14 runs in the frame.  An RBI single by Ella Farmer and a double that drove in 2 by Chloe Young ended things by mercy rule in the third inning.
Hailie Hollis earned the win for Hopkins Central, working 3.0 innings while allowing an earned run on a hit, with a walk and 4 strikeouts.
At the plate, Young finished 2-2 with 5 RBI, with Mercy Sutton, Ella Farmer and Baylen Young each hitting safely once and driving in a couple of runs.