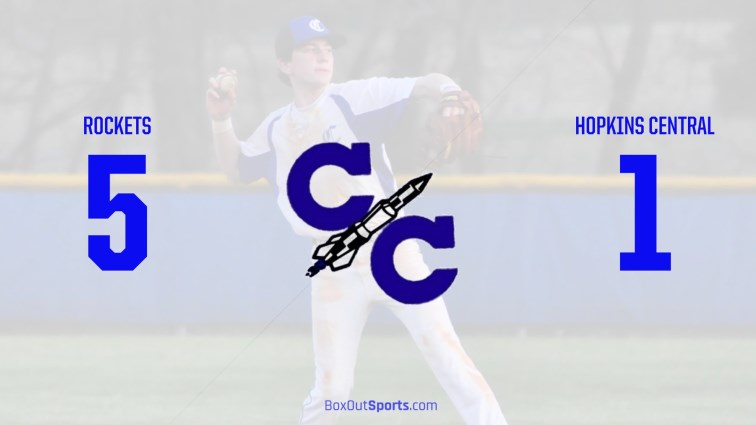 Tyler Boone gave Crittenden County five strong innings on the mound, and the top of the order gave him breathing room as the Rockets picked up a 5-1 win over Hopkins County Central Thursday in Marion.
Boone allowed four hits in five innings and struck out seven while walking just one in picking up the win.
The first four Crittenden County batters were 8-for-11 with two RBIs and scored all five Rocket runs.
Peyton Riley, Trace Adams, Jayden Carlson, and Maddox Carlson each had two hits.
Five different players had hits for Hopkins County Central. Ethan Putty and Dalton Shadrick each had doubles.
Crittenden County (2-1) will host Whitesville Trinity and Ballard Memorial Saturday.