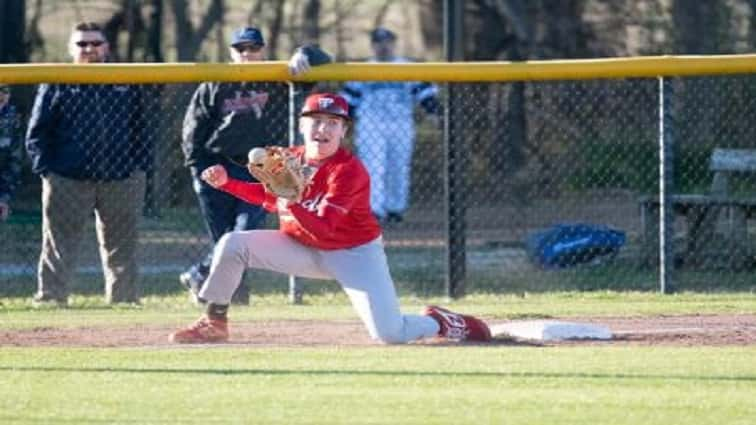 The Todd County Central baseball team matched host Warren Central with 6 hits, but the Rebels committed 8 errors and yielded 7 unearned runs on the way to a 9-3 setback Thursday night.  The Rebels slip to 0-3 and have a week off before they host Franklin-Simpson on April 9, while the Dragons improve to 4-1 on the year.
Trailing 2-0 in the top of the second, Dylan Hurt singled to score Tanner Farmer and Clayte Weathers, followed by a bases-loaded walk to Austin Rager to push the Rebels in front 3-2.
The Dragons answered in the bottom of the second, taking advantage of back-to-back Rebel errors to score 2 on an RBI single by Noah Thomas.  Warren Central added a couple more runs in each of the third and sixth innings for the final 6-run margin.
Rebels' starter Tanner Farmer took the loss, working two innings while allowing 7 unearned runs on 4 hits, while walking only one.  Weathers pitched the final four frames, yielding 2 earned runs on 2 hits, with 2 walks and 4 strikeouts.
Ethan Bicksler was 3-3 at the plate for the Rebels, followed by Rager with a hit and an RBI and Hurt with a hit and 2 runs driven-in.
Peyton Eversole earned the win for the Dragons, working five innings with no runs on 3 hits, with a walk and 5 strikeouts.  Thomas was 1-4 with 2 RBI and Jerry Adams had a couple of hits.