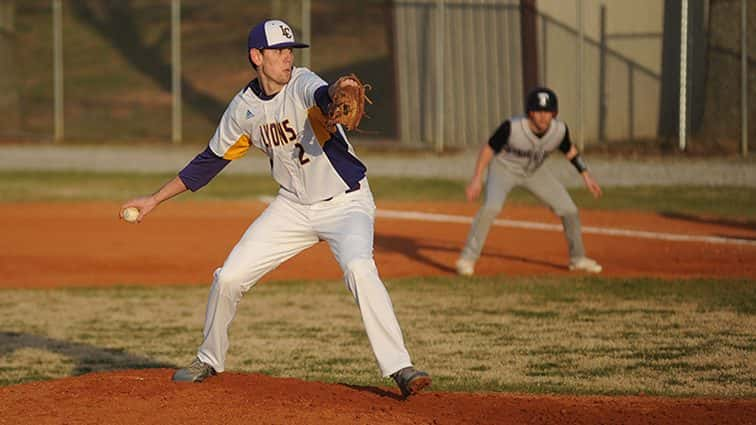 Henderson County senior Ian Pitt homered twice, and the homestanding Colonels used a hot start to turn back Lyon County 11-2 in Friday night baseball action.
Pitt hit a three-run shot to left field as Henderson (4-4) scored six times in the bottom of the first inning to deliver a big opening blow to the Lyons (4-3).
Henderson added two more runs in the second inning to quickly build an 8-0 advantage.
Lyon got on the scoreboard in the top of the fourth inning when a Gabe Board single leading off the frame was followed by a two-run homer to center by freshman Jackson Shoulders.
But the Lyons could get no closer than 8-2.
Pitt's second home run of the night was a solo shot leading off the bottom of the sixth inning. The Colonels went on to add two more runs in the frame to take an 11-2 lead to the seventh inning.
Lyon was retired in order in the final inning as Henderson held on for the home victory.
Besides the Shoulders homer, Board finished 2-for-3 offensively for Lyon, which was held to just four base hits in the contest. Gunnar Bingham also singled.
For Henderson, Pitt finished 2-for-3 with four RBIs and three runs scored. Seth Givens was 3-for-3 while Nick Wimber for 2-for-2 with a double and two runs batted in. Ethan Cartwright was 2-for-4.
Henderson starter Sam Elliott went the first four innings to pick up the win. He allowed two earned runs on three hits. Keaton Holmes went the final three innings to earn a save, surrendering just one base hit.
Lyon starter Travis Yancy suffered the loss on the mound.
The Lyons have now dropped three straight following a season-opening four-game winning streak.