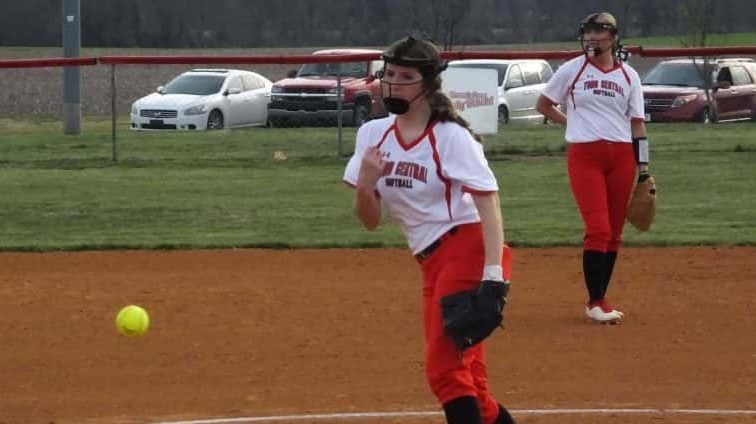 After rallying from six run down, the Todd County Central Lady Rebels lost in heartbreaking fashion Saturday in their opening game of the 4th Region All A Classic. Metcalfe County scored on a walk-off RBI single in the bottom of the 8th inning to knock off the Lady Rebels 11-10.
Metcalfe County took an early 1-0 lead in the bottom of the first inning on an RBI single. The Lady Hornets then rang up five runs in the bottom of the 4th inning using four singles, a walk, and a Todd Central error to extend the lead to 6-0.
Then, much like they did on Thursday nigth in their come from behind win over Hopkinsville, the Lady Rebels began their fight to get back in the game.
Todd Central scored five times in the top of the 5th inning. Rachel Bilyeu came up with an RBI double. Sam Case, Maddie Williams, and Lindsey Roe, all came through with RBI singles, as the Lady Rebels cut the lead to 6-5.
Metcalfe County got two of the runs back in the bottom half of the inning. The Lady Hornets scored the runs on a two out single to push the lead back out to 8-5.
Todd Central took the lead for the first time, scoring four runs in the top of the 6th inning to go up 9-8. The big hit in the inning was a grand slam from Emma Harris.
The Lady Rebels looked to have things going their way when they added a run in the top of the 7th to go up 10-8. Paige Rager led off the inning with a double and then scored on an error by the Lady Hornets.
In the bottom of the 7th, Metcalfe County loaded the bases with one out on a single and two walks. They were able to tie the game at 10-10 on an RBI single and a sacrifice fly.
In the 8th, Emma Harris led off the top of the inning with a single, but the Lady Rebels were unable to advance her around. Metcalfe County came up with three straight singles in the bottom of the 8th to end the game.
Emma Harris led the way for the Lady Rebels, going 3-5, with a grand slam, 4 RBI's and two runs scored. Sam Case went 2-5, with an RBI, and two runs scored. Rachel Bilyeu was 2-4, with a double, an RBI, and two runs scored. Lindsey Roe was 2-5, with an RBI.
Three Lady Rebel hurlers combined to give up 11 runs, only five of which were earned, on 13 hits, striking out four, while walking six.