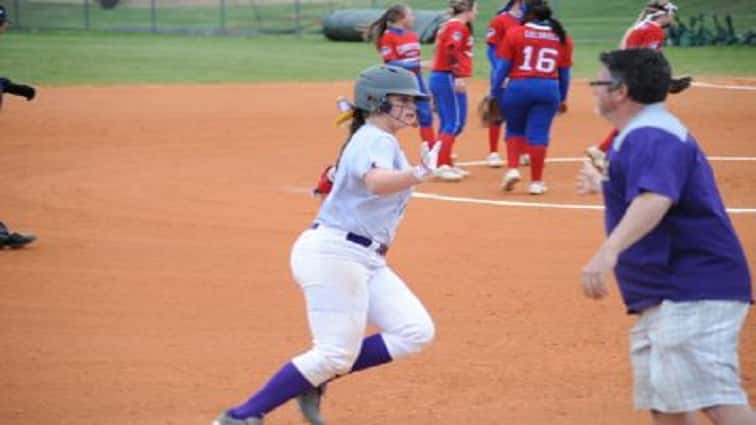 Calista Collins connected on a 3-run home run and the Lyon County softball team held on for a 4-3 victory over Nolensville, TN on Friday, giving the Lady Lyons a 2-0 start in the Brentwood Invitational.  After topping Moore County, TN earlier in the day, the Lady Lyons win their third-straight to improve to 5-6 overall.
Trailing 2-0 in the bottom of the third, Collins hit the first pitch she saw over the center-field fence, scoring Sydney Melton and Tori Schenk for a 3-2 lead.
Nolensville answered with a run in the top of the fourth to tie the game, before the Lady Lyons took the lead for good in the bottom of the inning.  After singles by Hadlie Butler and Rachel Coursey, Gracen Wynn flew out to left field, allowing Butler to tag-up and score.
Allye Culp went the distance for the win, allowing 3 runs, 2 earned, on 4 hits, with 2 walks and 4 strikeouts.
Avery Patton took the loss, yielding 4 earned runs on 6 hits, with a couple of walks and 3 strikeouts.