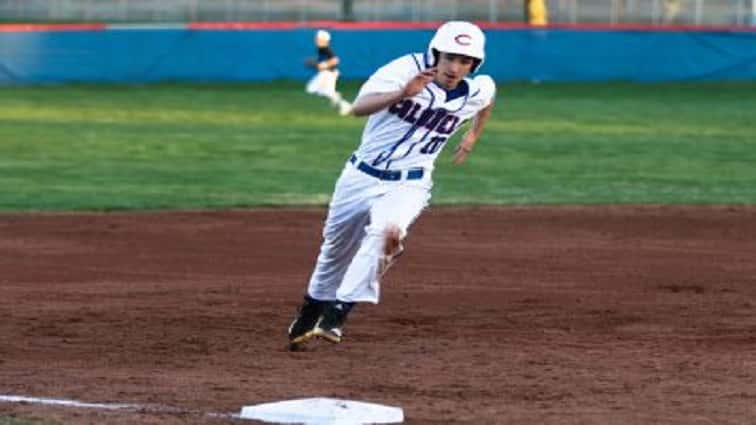 The Christian County Colonels and visiting Muhlenberg County went back-and-forth over six innings Tuesday night, before center-fielder Patrick Croney drove-in the deciding run for a 4-3 Colonel victory over the visiting Mustangs.  The Colonels stop a two-game skid to improve to 6-4, while the Mustangs drop their third-straight to slip to 4-6 overall.
Down 1-0 in the bottom of the first, Wyatt Stevenson singled to score Eric Silvy to tie the game for the Colonels.
That score held until the bottom of the fourth, when the Colonels took their first lead on a sacrifice fly followed by Stevenson's second RBI single.  However, the Mustangs answered with a couple of runs in the top of the fifth to knot the game 3-3.
After coming on in the fifth, Muhlenberg pitcher Caden Byars kept the Colonels in check, striking out 4 and not yielding a hit.  Byars was replaced by Matt Thompson to start the bottom of the seventh, and after getting a ground-ball out he loaded the bases with two walks and a hit by pitch.  Croney hit the first pitch he saw from Thompson to the shortstop, and Jase Polley beat the throw home to give the Colonels the win.
Stevenson pitched the final two and two-thirds for the victory, not allowing a hit and striking-out three.  Silvy went the first four and a third, allowing 3 runs, 1 earned, with a walk and 2 strikeouts.
On Thursday, the Colonels will cross state lines to take part in the Donny Everett Classic.  They open with Northeast, TN, before going back on Saturday to face Northwest and Rossview.