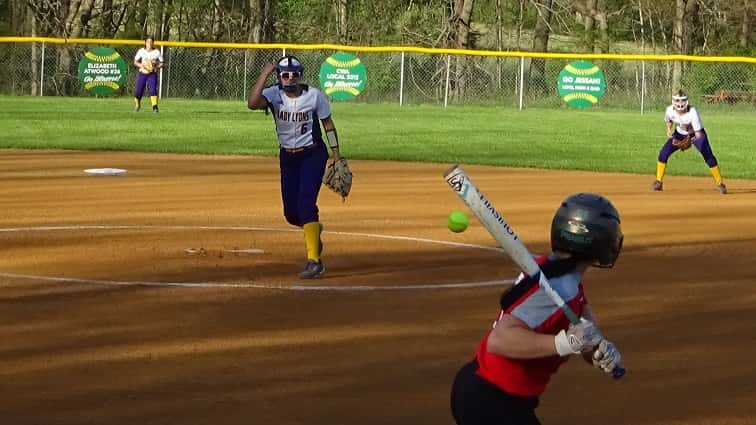 The Lyon County softball team used a 4-run first inning on the way to a 9-2 victory over Livingston Central in the 2nd Region All-A semifinals Wednesday night at UHA.  The Lady Lyons punch their ticket to Thursday's title game against Crittenden County, winning their third-straight to improve to 10-7 on the year.  The Lady Cardinals drop their third-straight to slip to 6-5.
After Livingston went quietly in the top of the first, Lyon County took advantage of two Lady Cardinal errors to take a 4-0 lead.  Calista Collins singled to bring in Tori Schenk, followed by an RBI double by Kaelyn Conger.
Lyon's Allye Culp cruised through the first two frames, but after back-to-back walks to start the third, she gave way to Conger.  The Lady Cardinals scored their first run on a double-steal, followed by a two-out, RBI double by Victoria Harris to cut the Lyon lead in half.
Conger shut down the Livingston attack the rest of the way, allowing only 2 hits over four shutout innings.  Up 7-2 in the bottom of the sixth, the Lady Lyons added the final 2 runs on RBI by Hadlie Butler and Rachel Coursey.
Collins led the Lady Lyons with 3 hits and a RBI, followed by Nelli Walker with 2 hits.
Sydney Lasher took the loss for the Lady Cardinals, going the distance while allowing 9 runs, 4 earned, on 10 hits with a walk and a couple of strikeouts.