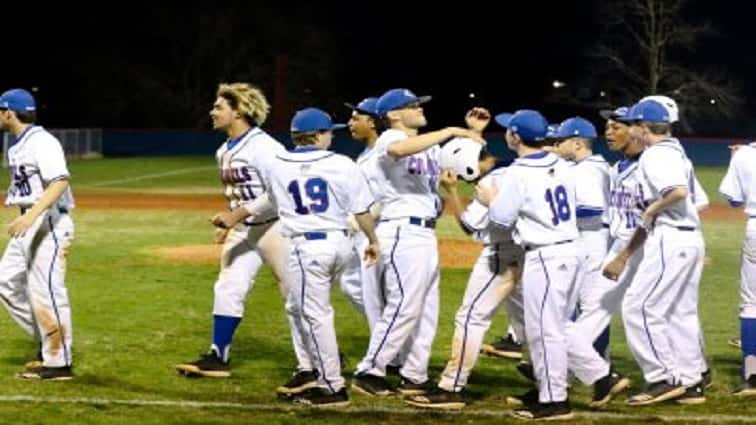 Christian County's Houston George came through with an eighth-inning walk-off RBI single to send the Colonels to a 3-2 victory over Clarksville Northeast on Thursday night at the Donny Everett Classic.  The Colonels earn their second-straight win to move to 7-4 overall, and will return to Clarksville to face Northwest and Rossview on Saturday.
Trailing 1-0 in the bottom of the fifth, Christian County's Wyatt Stevenson hit a one-out triple, tagging-up to score on a fly-out by Jase Polley.  Northeast regained the lead with a run on a wild pitch by the Colonels' Layton Stallons in the top of the sixth, before Elijah Underhill collected a pop fly in right field and threw-out a Northeast runner at the plate to end the inning.
An Eric Silvy RBI single once again pulled the Colonels level in the bottom of the sixth, setting up the dramatic ending.  Northeast starting pitcher Brian Wilkes worked seven innings, before being relieved by Kyle Book to start the eighth.  Book walked Silvy, who stole second and third, before George singled on a 2-2 pitch to bring in the game-winning run.
Stallons got the win, working two and two-thirds innings and allowing only a single hit and striking-out one.