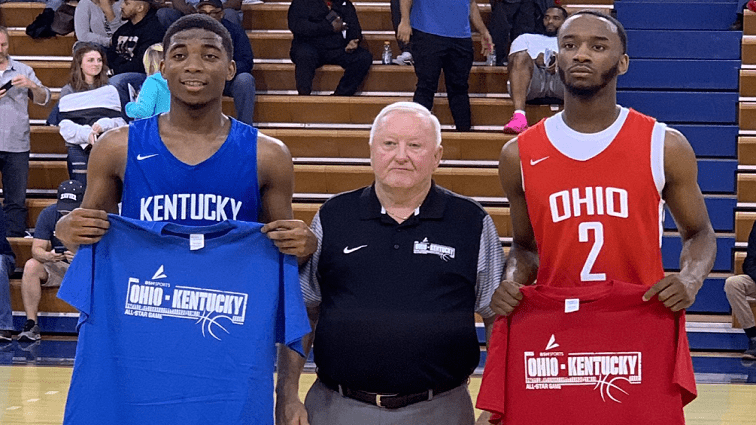 While his Kentucky All-Star team lost the game, it was a big night for UHA senior KyKy Tandy at the Ohio-Kentucky All-Star game Saturday night. Tandy, who has signed to play collegiately at Xavier University, led all scorers in the game with 30 points. He scored 19 of those in the first half of play.
The Kentucky Boys All-Star team led Ohio at the break 58-48. The Ohio All-Stars came roaring back in the second half to pull out a 112-108 win.
For his performance, Tandy was named the Kentucky MVP for the game, which was played on the campus of Thomas More University.