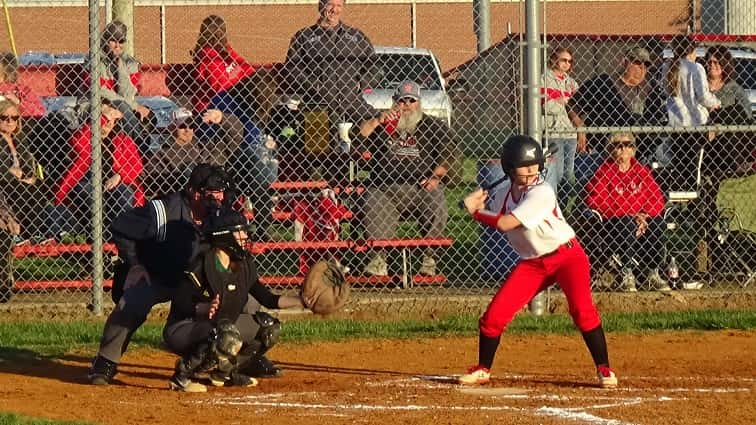 The Todd County Central softball team got its bats going late, but couldn't climb out of a 9-run hole on the way to a 9-3 loss to visiting Butler County on Monday night.  The Lady Rebels shot themselves in the foot with five errors to slip to their second-straight defeat.
The Lady Rebels stand at 3-9 overall, with a visit from district-rival Logan County scheduled for Tuesday in Elkton.  Logan took the first meeting between the teams and stands at 3-0 in the 13th District, while the Lady Rebels are 0-3.
Todd County managed only a single hit off Butler County starting pitcher Kylee Smith through the first four innings, but finally broke through in the bottom of the fifth when Maddie Williams singled to bring in Rachel Bilyeu.
Todd County added 2 in the bottom of the sixth on an RBI by Emma Harris and a Samantha Case single to score Lindsey Rowe, but after a Paige Rager single to lead-off the bottom of the seventh, the Lady Rebels went down in order to end the game.
Williams took the loss, working all seven innings while allowing 9 runs, 2 earned, on 10 hits.
Smith went the distance to earn the win for the Lady Bears, yielding 3 unearned runs on 5 hits, with 4 strikeouts.  Hannah Chaney was 3-4 with 3 RBI.