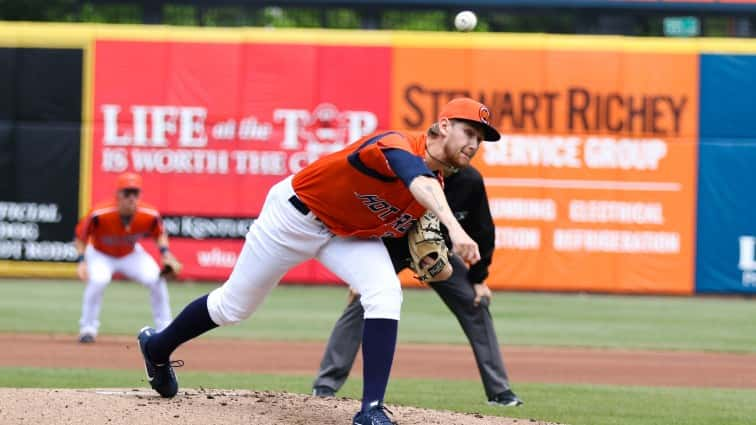 Easton McGee threw six innings of one-run baseball to help lead the Bowling Green Hot Rods to a 5-1 win over Lansing Sunday at Bowling Green Ballpark.
The former Hopkinsville Mr. Baseball pitched a season-high six innings to improve to 3-0 on the season. He allowed a run on six hits and struck out two in lowering his season ERA to 2.42. He was helped by double plays in the first two innings.
Bowling Green improved to 14-10 and moved to within a half-game of Lake County in the Midwest League Eastern Division. The Hot Rods begin a three-game series Tuesday in Cedar Rapids.
(PHOTOS BY CINDY DOUGHERTY)