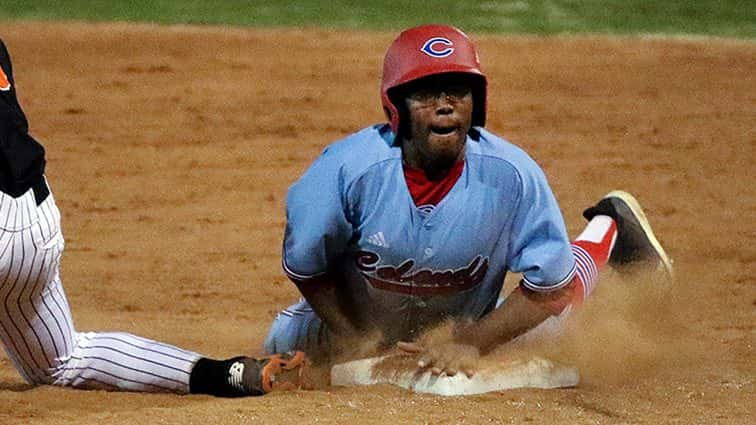 Offense was on full display in Henderson on Tuesday.
Christian County had a pair of five-run innings and recorded 13 base hits, but the Colonels dropped a 16-13 decision to Henderson County.
Christian (12-7) scored five times in the top of the first inning, but saw Henderson (15-10) score the next 15 runs to go up 15-5 through three innings.
Christian battled back to within 16-13 with a five-run sixth inning.
The visiting Colonels then put two on with two outs in the top of the seventh to get the potential tying run to the plate. However, a ground out to second base ended the game.
Seth Givens was 3-for-3 with a home run and three RBIs for Henderson, which swept the regular-season series between the two 2nd Region contenders. Jake Murdach was 3-for-4 with a double and three runs batted in while Nick Wimber homered as part of a 2-for-4 performance. Wimber knocked in a pair of runs and scored four times.
Joshua Snorton led Christian at the plate, going 3-for-5 with a pair of RBIs. Jase Polley was 3-for-5 with an RBI while Eric Silvy went 2-for-5 with a double and drove in three. Wyatt Stevenson was 2-for-4 with an RBI.
Christian left 17 men on base in the contest while Henderson stranded six.
Bryce Willett, the first of four Henderson pitchers, was credited with the win. Murdach pitched a scoreless seventh to earn the save.