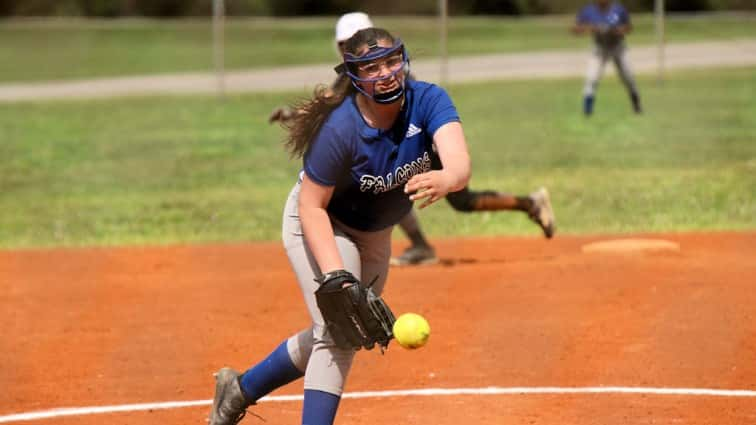 Dawson Springs needed only four hits to pick up their first softball win of the season with a 19-15 victory on post Thursday. The Panthers were the beneficiary of 21 walks in the contest.
Fort Campbell appeared to have the game in control, leading 14-2 after four innings. They pulled starter Hannah Carbaugh one out into the fifth inning with a 14-4 lead. Dawson Springs scored four times in the inning and nine times in the sixth to take a 15-14 lead.
The Lady Panthers added four runs in the seventh inning and held off a late challenge from Fort Campbell to snap a 12-game losing streak dating back to last year.
Cadie Suding had four hits for Fort Campbell, and Juli Curney and Emma Kaack added three hits.
Jalynn Hooper had two hits for Dawson Springs (1-11).
Fort Campbell (2-14) will make the return trip to Dawson Springs on Monday.