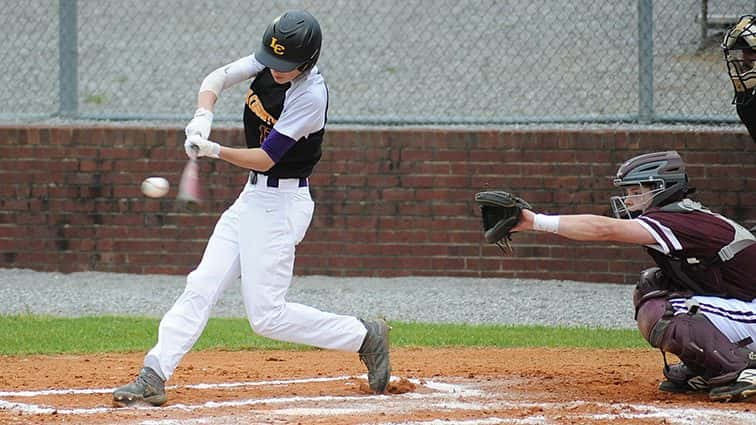 A seven-run rally in the bottom of the sixth inning lifted Lyon County to a 9-5 win over Henderson County Friday night in baseball action in Eddyville.
The victory was the 20th of the seasons for the Lyons.
Down 2-0, Lyon tied the game on a two-run home run by Jackson Shoulders in the bottom of the fifth inning.
Lyon (20-8) then sent 11 men to the plate in the sixth while building a 9-2 lead.
Shoulders doubled home the first two runs of the inning to put the Lyons up 4-2.
Brody Williams drew a bases-loaded walk to make it 5-2.
Aidan Rush singled home two more runs with one-out to push Lyon's lead to 7-2.
An error and a wild pitch brought in two more runs to make it a 9-2 ballgame.
Henderson (17-12) came up with three runs in the top of the seventh to get within 9-5. But the visiting Colonels could get no closer.
Austin Long was the winning pitcher for Lyon. He went 6.1 innings, allowing two earned runs on four base hits. He struck out four and walked none.
At the plate, Shoulders went 2-for-4 and drove in four. Rush was 3-for-3 with two RBIs and Gabe Board went 2-for-5.
Nick Wimber led Henderson, going 2-for-4 with a double and an RBI.
The Colonels scored their first two runs in the top of the first inning.