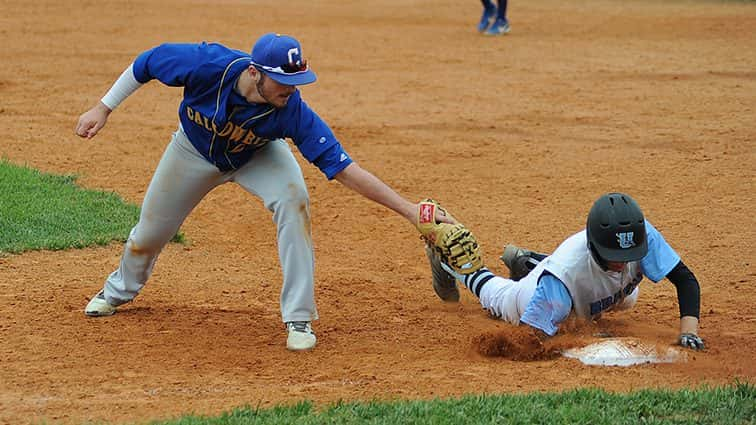 Caldwell County stranded 10 baserunners and gave up two unearned runs in a 4-1 setback at Union County in baseball action on Saturday.
The Tigers, now 14-12, took a 1-0 lead in the top of the first inning when John Davis drew a bases-loaded walk. However, Caldwell left the sacks juiced. It was a sign of things to come, as the Tigers seemed to have baserunners all day but couldn't chase them home.
Union (18-12) took the lead with three runs in the bottom of the third. Cade Duncan's RBI double was the big hit of the inning for the Braves, who were helped out by a Caldwell error in the frame.
Another Tiger error in the fourth helped Union tack on another run to push the margin to 4-1. Coy Burns knocked in the run with a two-out single to left.
Burns was the winning pitcher for Union. He went the first five innings, allowing just one earned run on four base hits. Burns recorded seven strikeouts and walked just one. Gavin Clements tossed two scoreless innings, allowing only two hits while fanning two, to earn the save.
Blake Stallins suffered the loss for Caldwell. He went the first four innings, allowing two earned runs on five hits while striking out five and walking three.
Burns went 2-for-2 at the plate to lead Union.
Tate VanHooser was 3-for-4 with a double for Caldwell.
The teams moved up their starting time on Saturday and got the game in just before rain moved into Morganfield. A scheduled 1 p.m. first pitch was changed to 10:30 a.m.