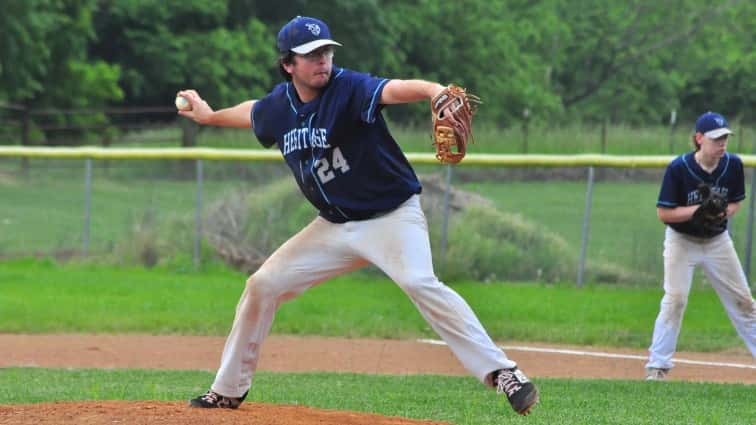 Heritage Christian Academy made quick work of Cornerstone Christian Saturday, sweeping a doubleheader on Senior Day at David Eddings Field.
Elijah Britton drove in six runs with a double and triple to help the Warriors win the opener 15-3. HCA scored in every inning, highlighted by an 8-run third inning.
Weston Powell and Josh Jones each had two hits and two RBIs, and Trenton Hayes, Caleb Jones, and Jeremiah Kay each had run-scoring hits.
Caleb Jones got the pitching win, allowing two earned runs and three hits in five innings. He struck out nine.
In the night cap, Josh Jones pitched a one-hitter and struck out seven as the Warriors claimed a 10-0 win in five innings.
Grant Floyd and Caleb Jones each tripled for HCA, and Josh Jones and Jeremiah Kay both doubled. Kay and Caleb Jones also drove in two runs with Kay adding three stolen bases.
Heritage Christian, the No. 1 team in this week's KCAA Power Poll, improved to 17-5 overall and 10-0 in KCAA play. Cornerstone was the third-ranked team in the poll and dropped to 4-5 in league play.
In what could be a preview of the KCAA state championship, Heritage will host Highlands Latin, the only other unbeaten team in KCAA play, Saturday at David Eddings Field.