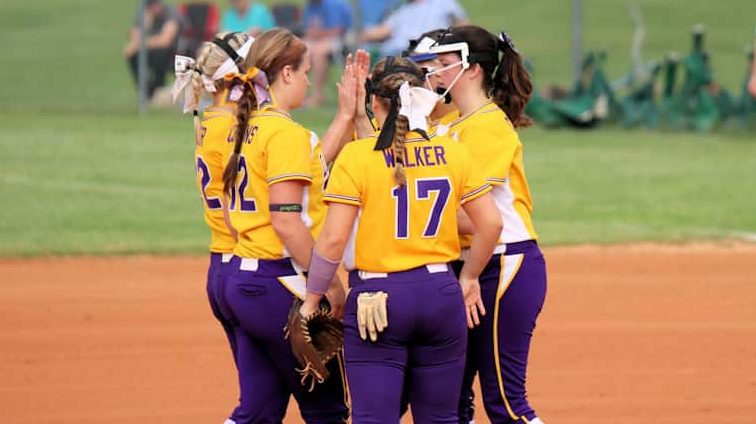 The Lyon County Lady Lyons rolled to their third straight win and fourth in their last five games Monday evening. Allye Culp pitched a four hit shutout, while the Lady Lyons scored in four of their five at-bats on the way to a 12-0 five inning 5th District win over Livingston Central.
Culp was in control in the circle from the very beginning of the game. Livingston threatened in the first inning, using two singles and a walk to load the bases with just one out. Culp then struck out the next two batters to end the inning, and effectively the Lady Cardinals hopes for the game.
Lyon County got their offense going early, plating four runs in the top of the first inning. The big hit in the inning was an RBI double off the bat of Calista Collins. The Lady Lyons would add three more in the 2nd, and another run in the top of the 3rd to extend the lead to 8-0.
Lyon would close out the game adding four more runs in the top of the 5th and holding Livingston scoreless in the bottom half of the inning.
Calista Collins led the Lady Lyons, going 3-4, with a double, three RBIs, and two runs scored. Sydney Melton ended up 2-3, with an RBI, and three runs scored. Hadlie Butler was 2-3, with a double, two RBI's, and two runs scored.
Allye Culp picked up the win, going all five innings, striking out six, while walking only one.