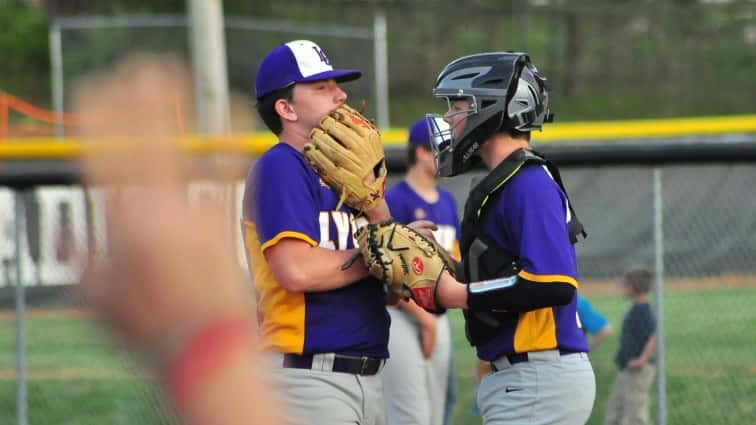 In what could be a region tournament preview, Union County's Cade Duncan struck out ten batters to lead the Braves past Lyon County 4-2 Tuesday in Morganfield.
The Lindsey Wilson signee scattered six hits and only walked one batter.  The Braves gave Duncan all the offense he needed in the first inning.  Coy Burns doubled home a pair of runs and scored on a Davis Corbett single.  A single and Lyon County error allowed Corbett to score.
Lyon got a run back in the third inning when Gunnar Bingham doubled with two outs and scored on a Gabe Board single. 
Lyon County scored again in the fourth inning when Aidan Rush singled and scored on a Corey Cissel single.  The hit was one of two for Rush in the contest.  Duncan settled down after that, retiring nine of the next 10 Lyons to nail down the win.
Union County has won four of five games in improving to 19-13.  Lyon County (20-10) has dropped three of five since sweeping a doubleheader against Madisonville.  The Lyons travel to Dawson Springs Thursday.